Fall wedding inspiration
I love Fall season... its colours, the yellow, the orange, the gold and red leaves all around, this specific smell in the countryside, the mushrooms in the woods.
It happens that I am also a great fan of Pinterest. Being impassionated with beauty, I find it the perfect place for inspiration. I love discovering beautiful photos from all around the world.
I created different boards, whether looking for a countryside wedding, an elegant one, a green and white themed one... Don't be shy! Have a look! you might find a lot of inspiration for your own wedding!
So I decided that, from time to time, I would share some of my favourite photos with you, and today is all about Fall weddings. Fall weddings with deep burgundy, soft pinks and lovely greens.
When you start planning your wedding, think of the colours you want for this special day. And you will then harmonize all the bridesmaid dresses, your wedding bouquet, the flowers at the altar, the centerpiece.... This day is yours, and you want it to reflect who you are, what you love, and share it with you loved ones...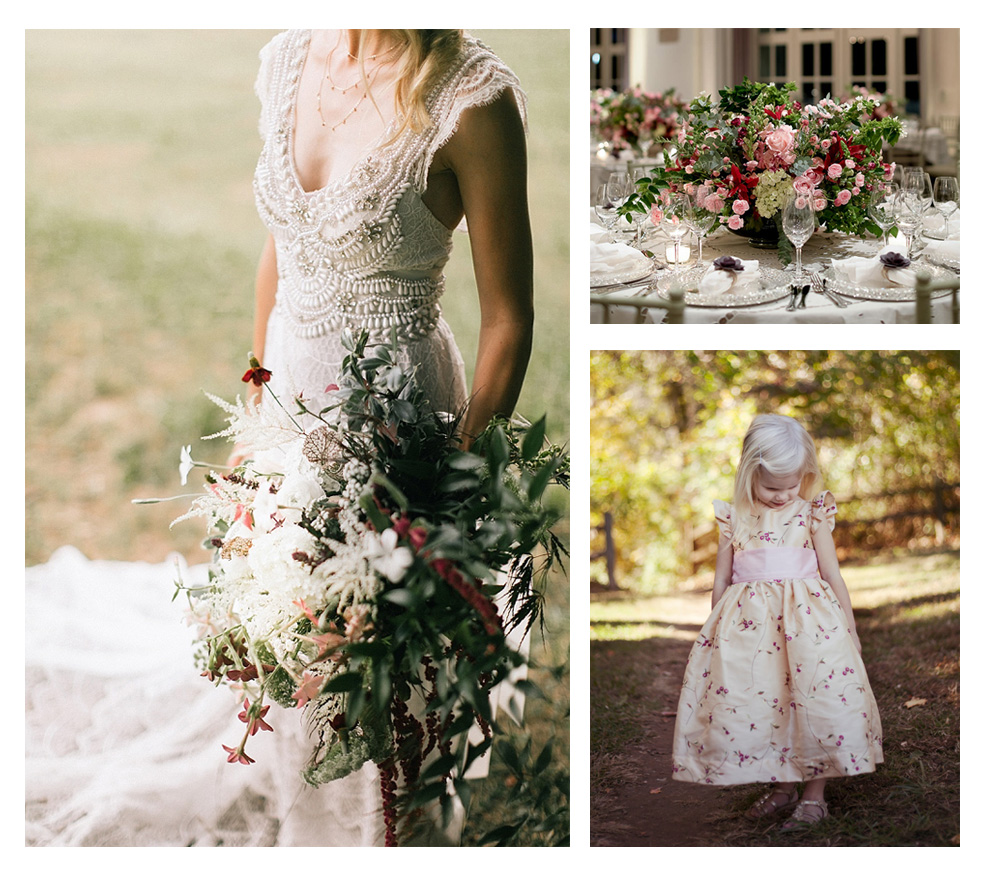 Wedding gown: Anna Campbell
Centerpiece styling : Constance Zahn
Gold embroidered Flower girl dress for Fall weddings: Isobel
Enregistrer
Enregistrer