Inspirational Weddings in Venice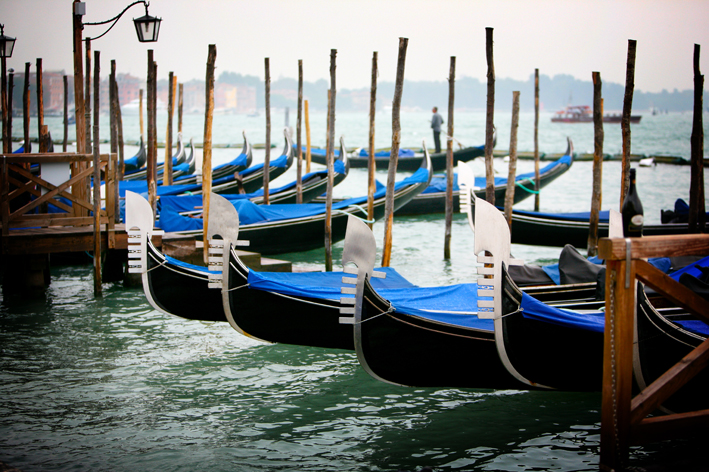 Venise, its romantic pagoda promenades, drifting past the city with the colours and atmosphere so typical of this roman city. Your fiancé is holding your hand as the musicians he got are playing music which shines romance and the promise of eternal love.
The sun shines and its reflection brings the stone of this ancient city to life. Shadows dance to the candle light dinner and you are in love.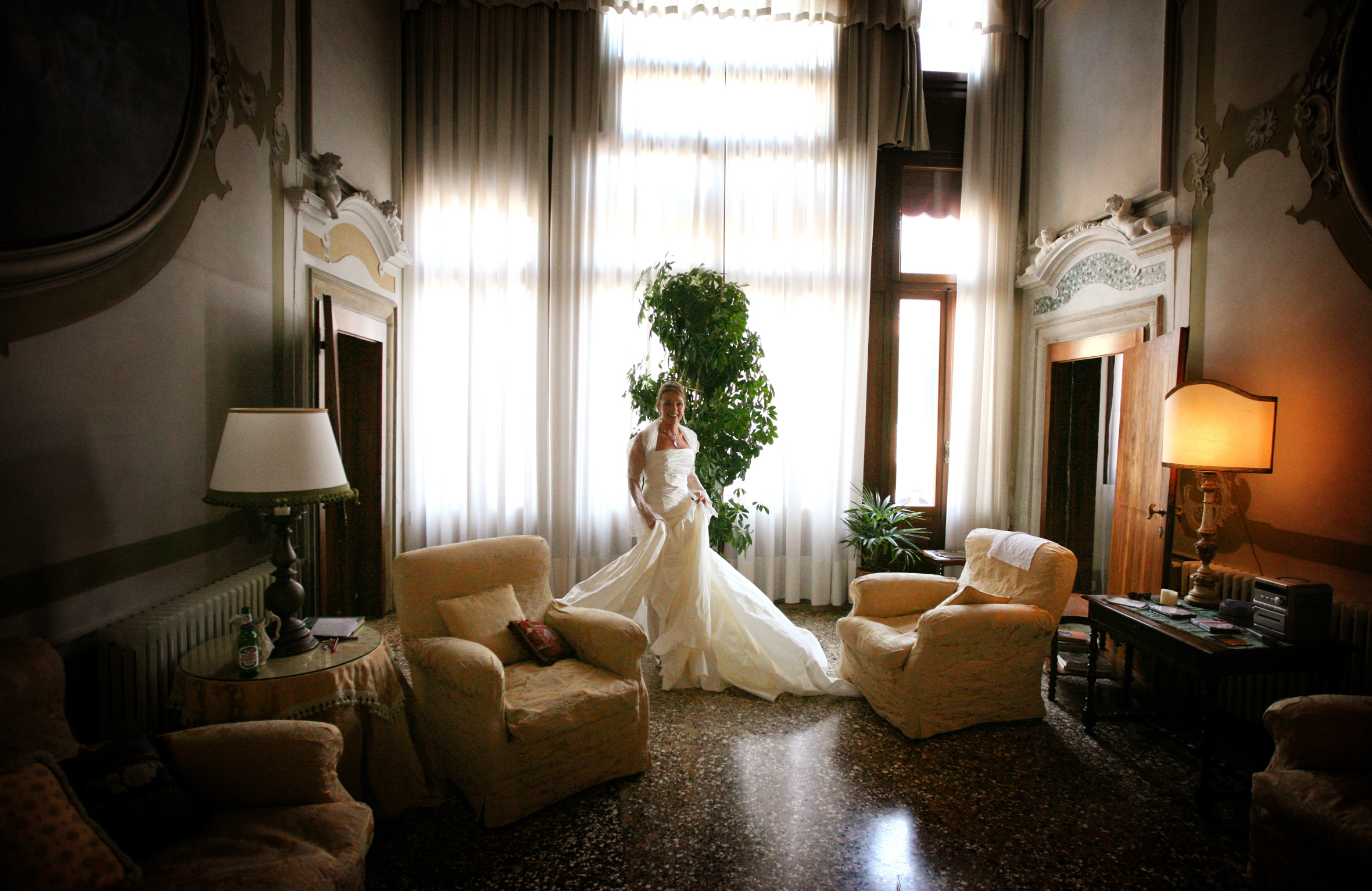 It is in this romantic location that Jessica and her now husband celebrated their wedding. Little Eglantine was chosen to design the flower girl dresses and to match the colours of their flowergirls to the warmth of their celebration.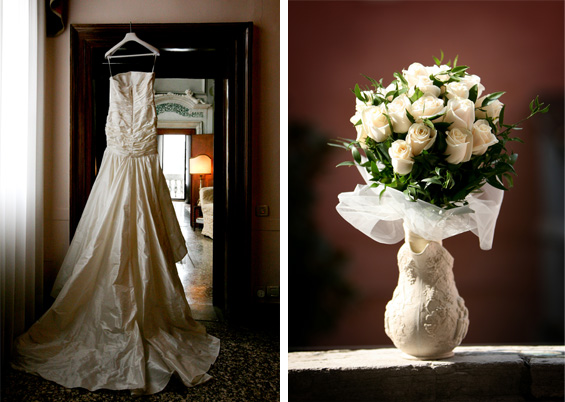 She chose a gorgeous powder pink dupion silk embroidered with pearls and we used our own white taffeta to make the sashes and one part of the layered skirts.
It was a lovely experience as I created a specific design for her, with a two layer skirt dress and a signature sash tying delicately at the back of the dress in a shape paralleling the V neck.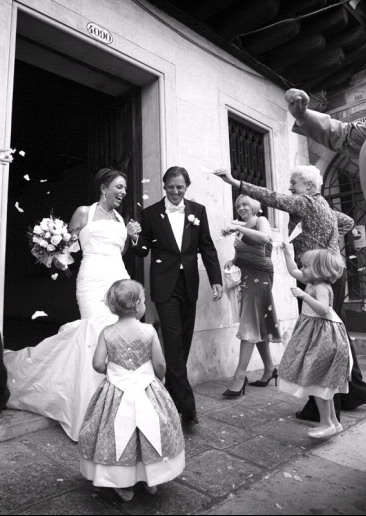 The result looked perfect on the children and her experience of the creative exchange we had speaks for itself:
"The dresses are Divine!!!!!! The both fit perfectly and the girls look absolutely beautiful. Stephanie's input with regard to the dresses was invaluable. She was very helpful in making sure I got what I wanted.
The garments matched my wishes exactly and were absolutely beautiful.
This was a superb experience from start to finish. The dresses were amazing and my little flowergirls looked stunning.
The quality and finish of these dresses is of the highest standard and the design and fabric are just exquisite. I cannot recommend this company highly enough." Jessica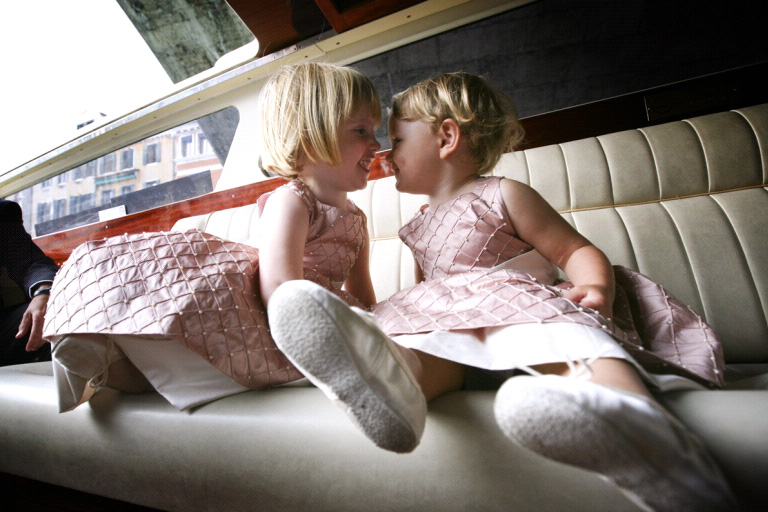 Jessica's feedback made me truly happy as it confirmed our approach to creating outfits that fit your personal expectations as being special and praise worthy. This was the perfect gift for Little Eglantine's first year anniversary and encouraged me. The care and attention I give to my customers helps them to open up to colours, styles and ideas that make their occasion truly unique.
My secret is to not only make outfits that look stunning but make the children wearing them feel comfortable and special.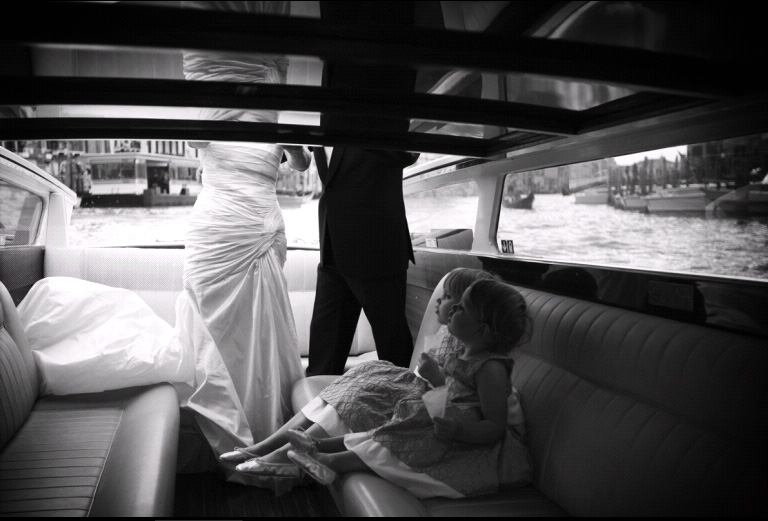 I have teamed up with the lovely Tracey Firman, Director at Lusso Events, who is THE wedding planner specialising in elegant and stylish destination weddings in Italy, and especially in Venice. I thought she would be the best to share with us what is so magical about Venice weddings… So let's close our eyes, listen to her and imagine what it is like to get married in this romantic city…and for those of you who plan on getting married in Venice, get precious advices from THE specialist about all you need to know!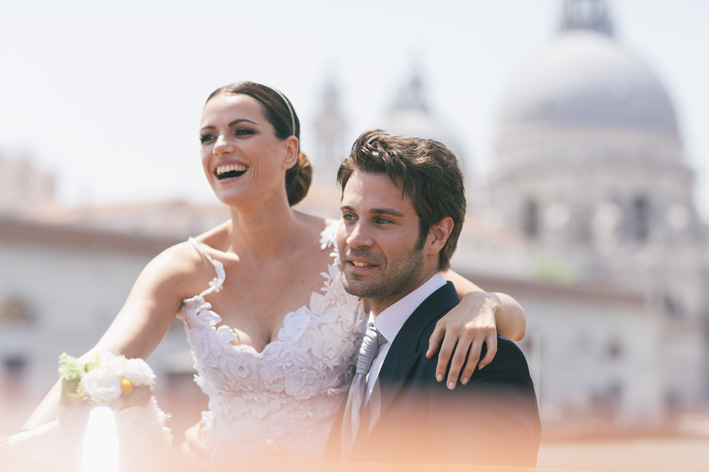 Getting married in Venice
I class myself as being very lucky to live in such a beautiful country, I plan weddings all over Italy, but Venice is without a doubt the most enchanting and unique of them all. One thing is for sure Italy was made for lovers and Venice is the city of love, an incredible romantic city filled with mystery, impressive facades and more canals than you can count. Walls, buildings and art have only been touched by time and water. Every corner, bridge and curve tells us a love story. One of the most unique, magical and enchanting places in the world, perfect for an Italian Destination Wedding.
Venice offers future bride and grooms an amazing choice of locations, from luxury hotels to historical Venetian palaces, secret gardens or even private islands in the middle of the Venetian lagoon, the list is endless! I work with the finest of suppliers guaranteeing the highest quality, paying attention to the smallest of detail. Creating a stylish, glamorous, fun celebration and unforgettable weddings in Venice. Lusso Events can help you plan and style your wedding, finding you your dream location and suppliers that will satisfy your ever needs, such as flower designers, caters photographers, makeup artist, hairdressers, table plans and invitations, welcome kits, personalised wedding favors, accommodation for your guest, legal documents, private tours around Venice and private water taxis. My job is to make the journey, of planning one of the most important days of your lives, as stress free and enjoyable as possible.
Whether you choose to arrive on your wedding day by gondola or a luxurious speedboat the wow factor is guaranteed, leaving your guests speechless, leaving guests talking about your wedding for many years to come. Venice is the perfect drop back for your Italian destination wedding.
It's no surprise that George Clooney and Amal chose Venice for their 4 day wedding celebration in September 2014. Hotel Aman a 7 star, 450 year old Venetian Palace was where the couple held their wedding reception. Situated on the Grand Canal front, rooms bedecked with historical frescos, sweeping staircases and an elegant ball room. The bridal party and guests occupied Aman and Hotel Cipriani for the duration of the wedding. Before the wedding ceremony at Hotel Aman the couple had a civil ceremony at Palazzo Cavalli, at Venice town hall. George Clooney actually chose a local Venetian taxi driver, a dear friend, to be a witness during the ceremony. It was without any doubt the wedding of the year, with an A-list of guests, what else could have been expected to be honest!
If you are considering getting married in Italy, but still have doubts when is the best time of the year to do so, here are a few helpful tips.
-The wedding season usually runs from late April till the end of October and most of the wedding take place in this period.
-The warmest month of the year is August and usually people would discourage you to get married in this month (avoid the week of the 15th August, it's Ferragosto, the most popular national holiday in Italy and it's more likely that everything is fully booked and everywhere is really crowded).
- Venice tends to be foggy in November and it's also the month know for high water too.
Getting married in Venice requires some paperwork if you plan it to be legally binding. Catholic weddings in the Venetian Churches are also legally binding in one single ceremony. Obviously all religious and civil requirements have to be done well in advance. Both Civil or Catholic weddings in Italy - unlike many other countries in the world - have to be celebrated respectively in the "Comune" premises or in authorized churches. Eventually you can plan to have a private legally binding ceremony in the Town Hall and a symbolic one with your guests in open air, in a Palazzo or in an ancient villa or whatever place you desire.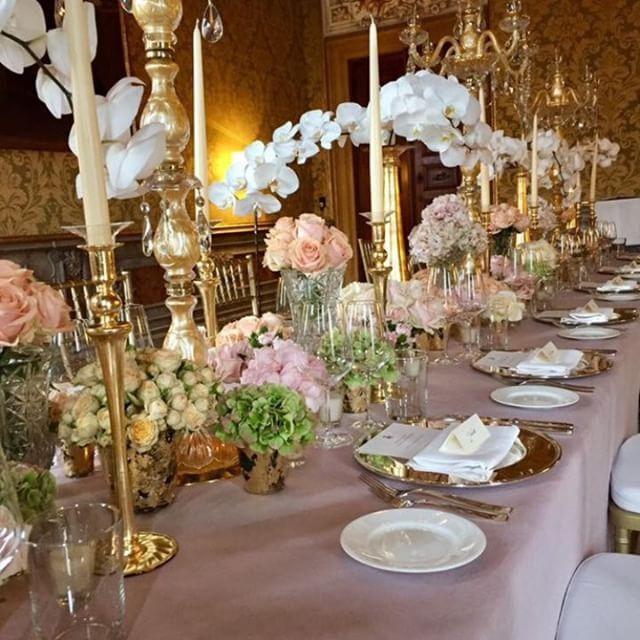 Elena and Mark chose Venice for their destination wedding in June, Mark proposed to Elena in Venice whilst on holiday the year before, so they thought it was the perfect location for their wedding.
Their wedding ceremony took place at Palazzo Cavalli at Venice's town hall which is situated on the Grand Canal. After officially becoming Husband and Wife they left by private taxi with their friends and Family towards Palazzo Pisani e Moretta for the wedding reception. Greeted my staff the guests sipped their Italian Aperitif overlooking the Grand Canal. The following day we organized for the newlyweds and bridal party a sunset tour of Venice with a local tour guide.
Huge thanks to Jessica, Elena and Marc as well as Tracey from Lusso Events who shared these gorgeous photos with us… I hope you got as inspired as I am!
Credits:
Designer flower girl dresses: Little Eglantine
Photographer for Jessica's wedding : Francesco De Tito
Lusso Events credits:
Italian Destination Wedding Planner : Lusso Events
Floral design : La Dogaressa flowers by Gabrielle Bisetto
Photographers : Beniamino Gelain and Ricky Gianola
Make up Artist : Daniela Brozovic