Congratulations on Princess Claire & Prince Felix' wedding anniversary!
6 years ago, all Europe admired the splendid wedding of Prince Felix of Luxembourg with Claire Lademacher and today we are happy to celebrate the couple's 6th wedding anniversary.
Designer Stephanie Staub, Little Eglantine, remembers this moment: Claire contacted me with a clear idea of what she wanted for her wedding so we designed bespoke creations for the 4 children.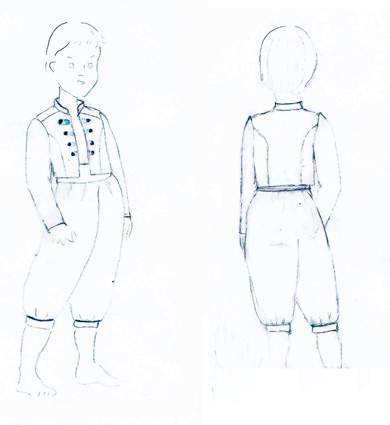 Princes Noah and Gabriel, sons of Prince Louis and Princess Tessy of Luxembourg, wore military jackets on a double-breasted shirt with an officer collar, and knickerbockers surmounted by a white linen cummerbund.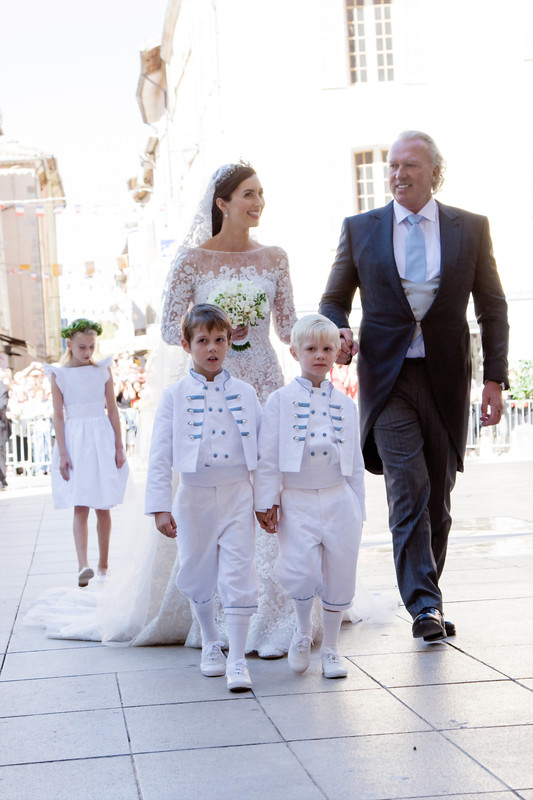 The choice of Princess Claire was focused on a beautiful white linen / cotton, accompanied by a pale blue taffeta, which we used to make the pipings, brandeburgs and covered buttons. Silver-colored half-ball buttons formerly used on military uniforms complemented the jackets.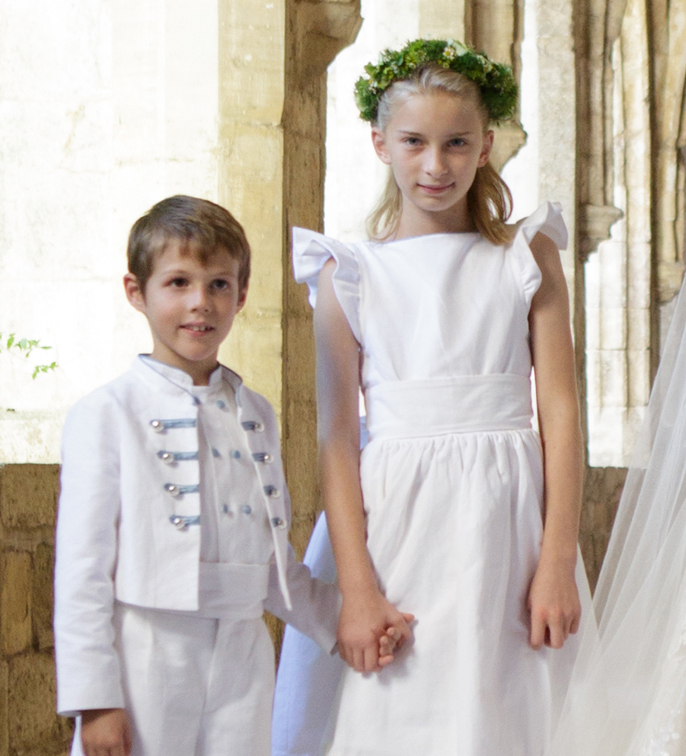 Bridesmaids Flora and Katarina Frankopan, daughters of Don Peter Frankopan and Jessica Frankopan, née Sainsbury, wore charming dresses made of the same white linen / cotton. Embellished with a delightful boat neckline complimented by a delicate pale blue taffeta piping, the dresses had elegant ruffle sleeves. The buttons, covered with the same pale blue taffeta, were a nice reminder of the princes outfits. Each child had his name embroidered inside his garment.

"Creating the children outfits for Prince Felix's wedding with Claire Lademacher was a real pleasure for me. Claire was very sweet and kind, I keep an excellent memory of the time we worked together. "remembers the designer.