Love is stronger than COVID-19
Chelsea got married in September this year, and had to organise her wedding in these difficult and uncertain times of Covid-19.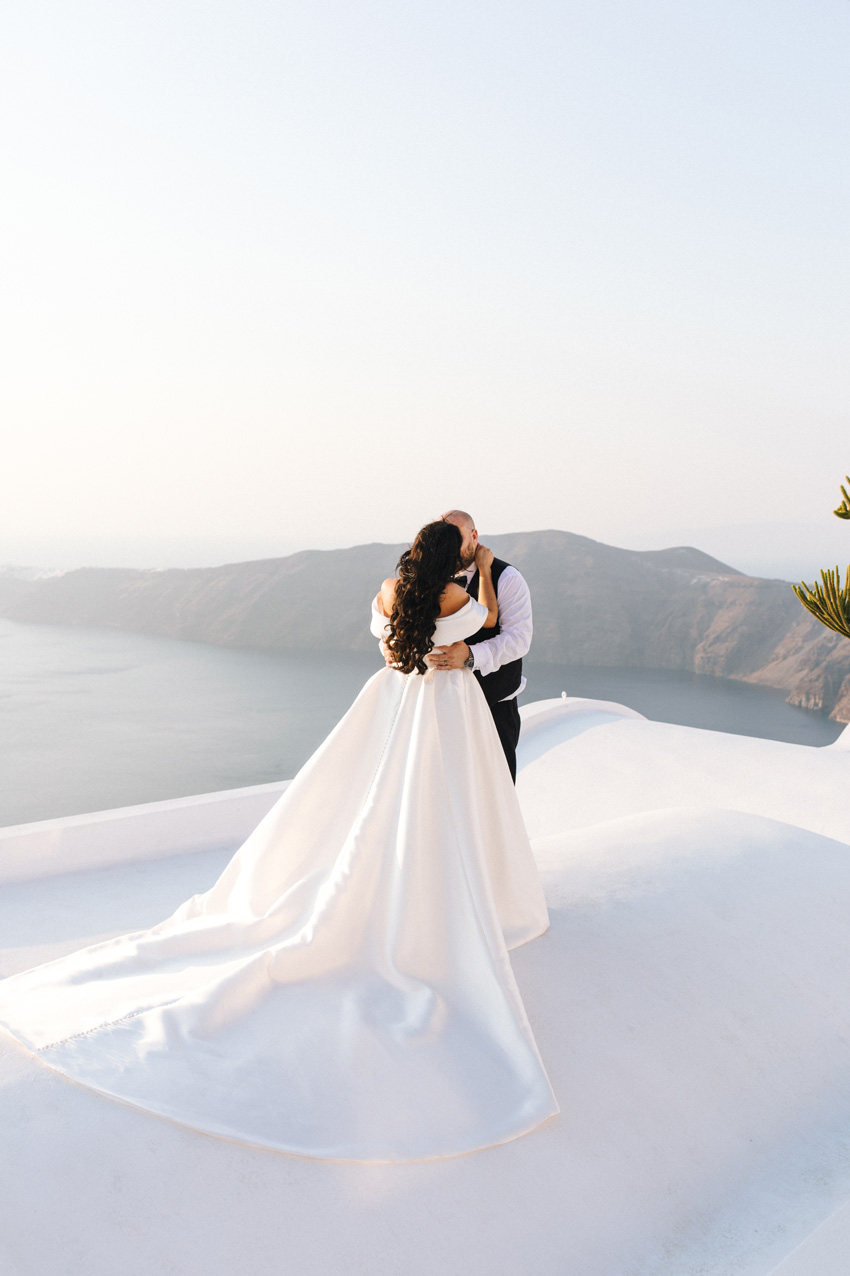 But luckily enough the lovely couple managed to get married as planned, on the beautiful Santorini island.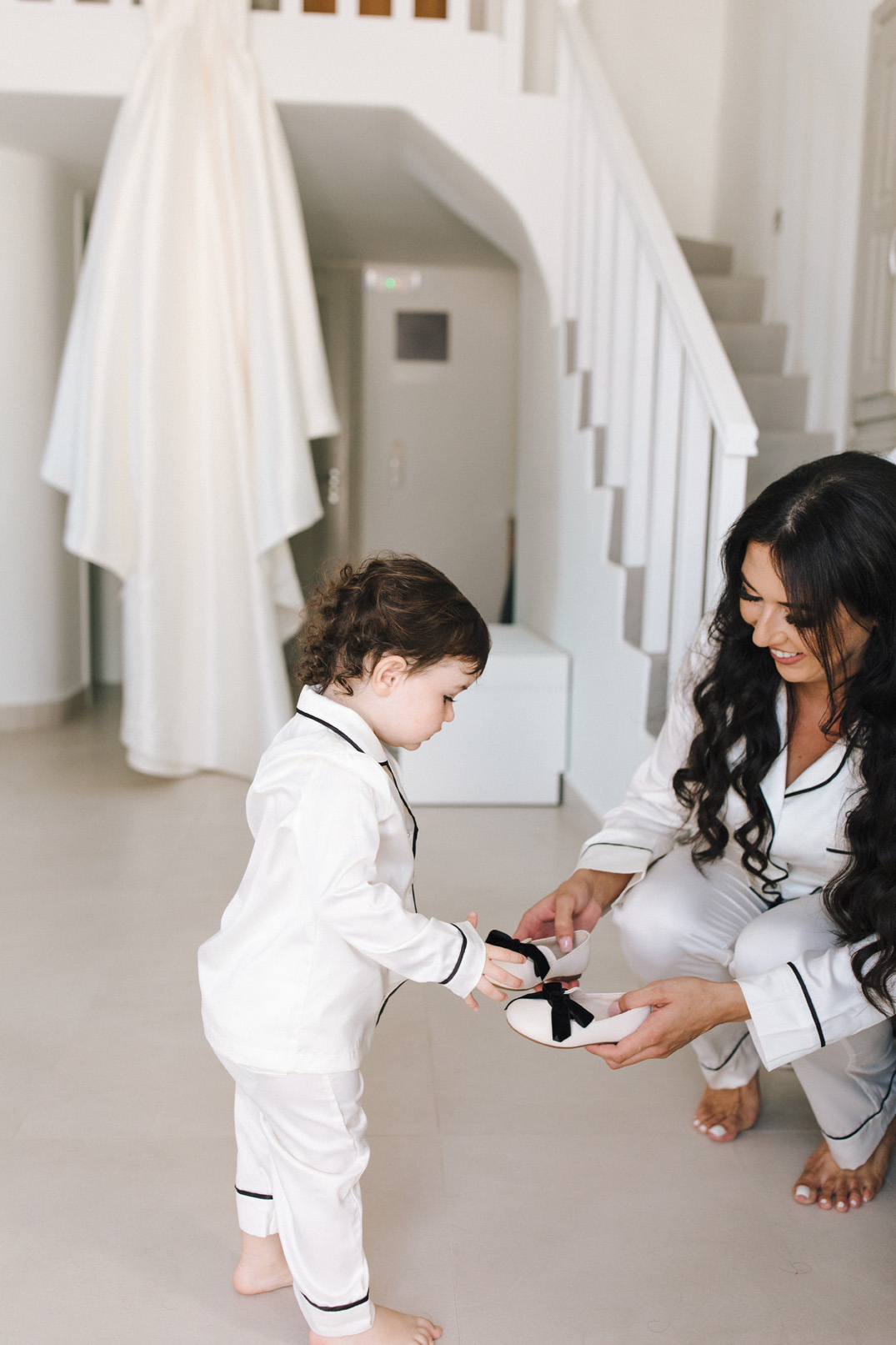 I am so grateful to be able to share these beautiful pictures with you today... Hope it will give you the inspiration you are looking for!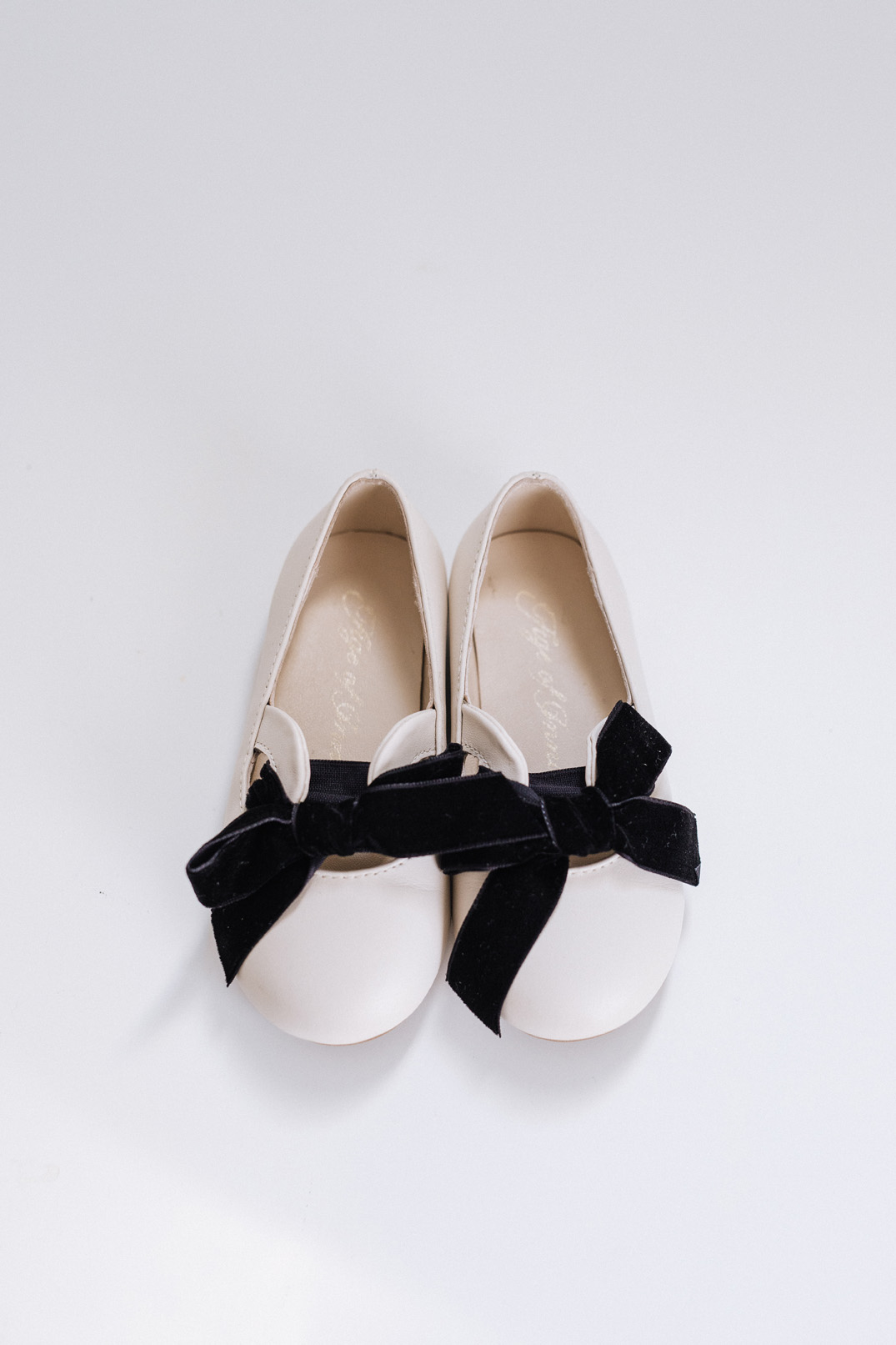 I had asked Chelsea if she could kindly write one or two lines to tell you what she thinks of her experience with Little Eglantine... I didn't expect her to say that much! So I am sharing all her thoughts with you, and thanking her on behalf of all the Little Eglantine team, for all her kindness, trust and love.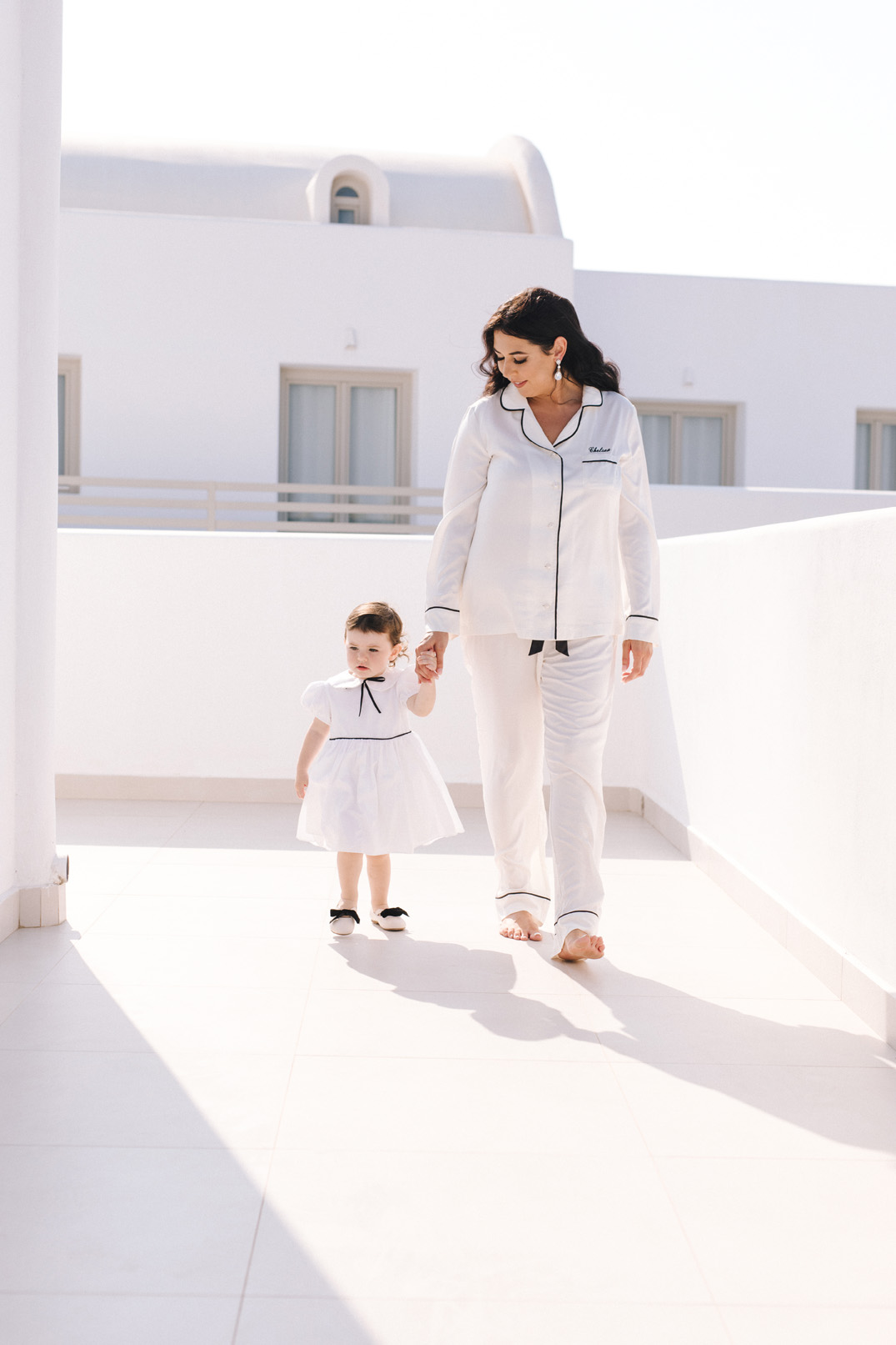 "I cannot recommend little Eglantine enough. From the first time I called, the service was exceptional.
Myself and my now husband decided in March 2020 to get married in Santorini in September 2020. We didn't have much time to plan! I had my dress. I opted for a timeless, classic bardot style gown and the fabric was classic ivory satin.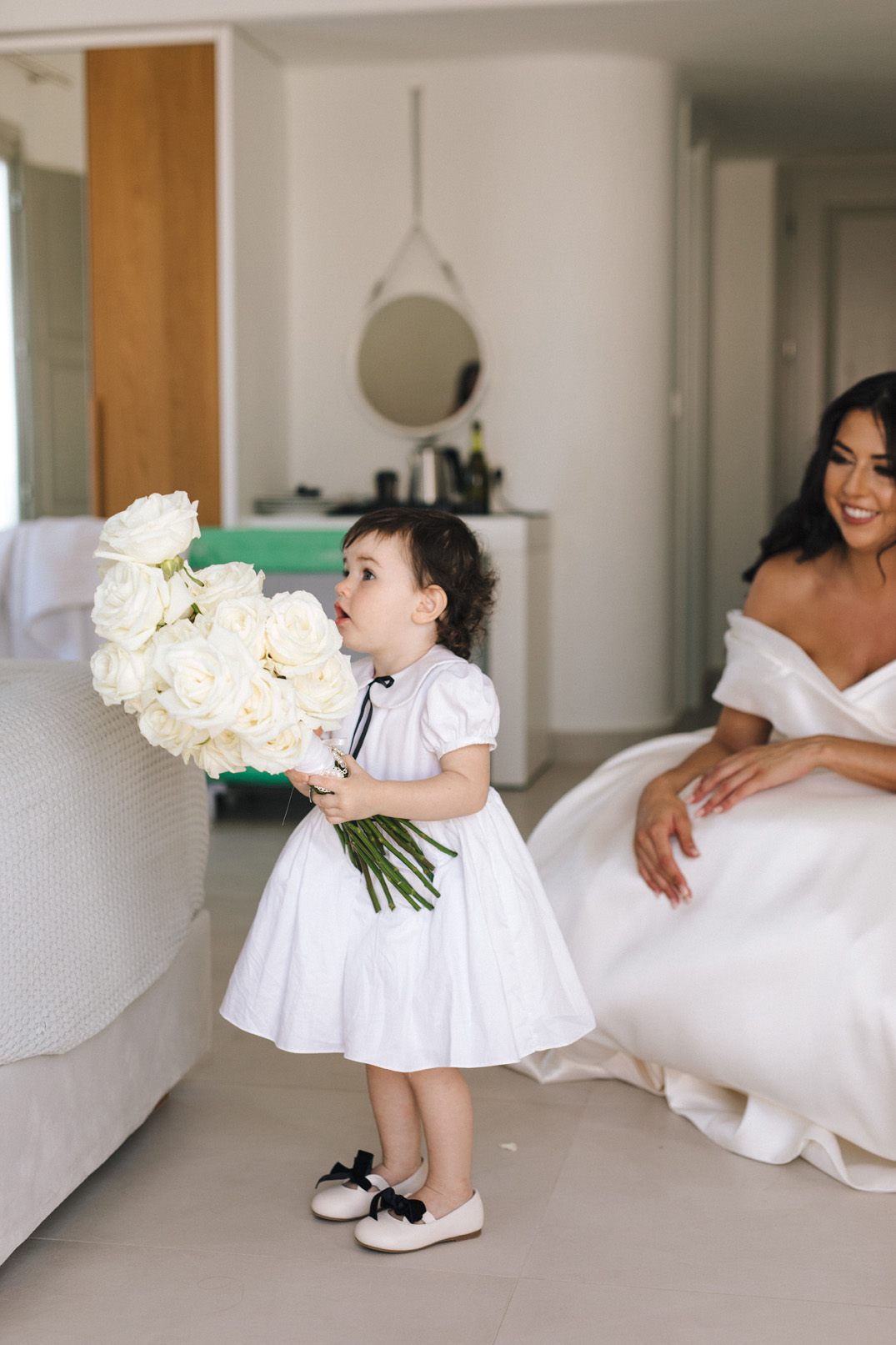 I decided on a elegant theme with a relaxed vibe. We wanted a small intimate ceremony, in the sun.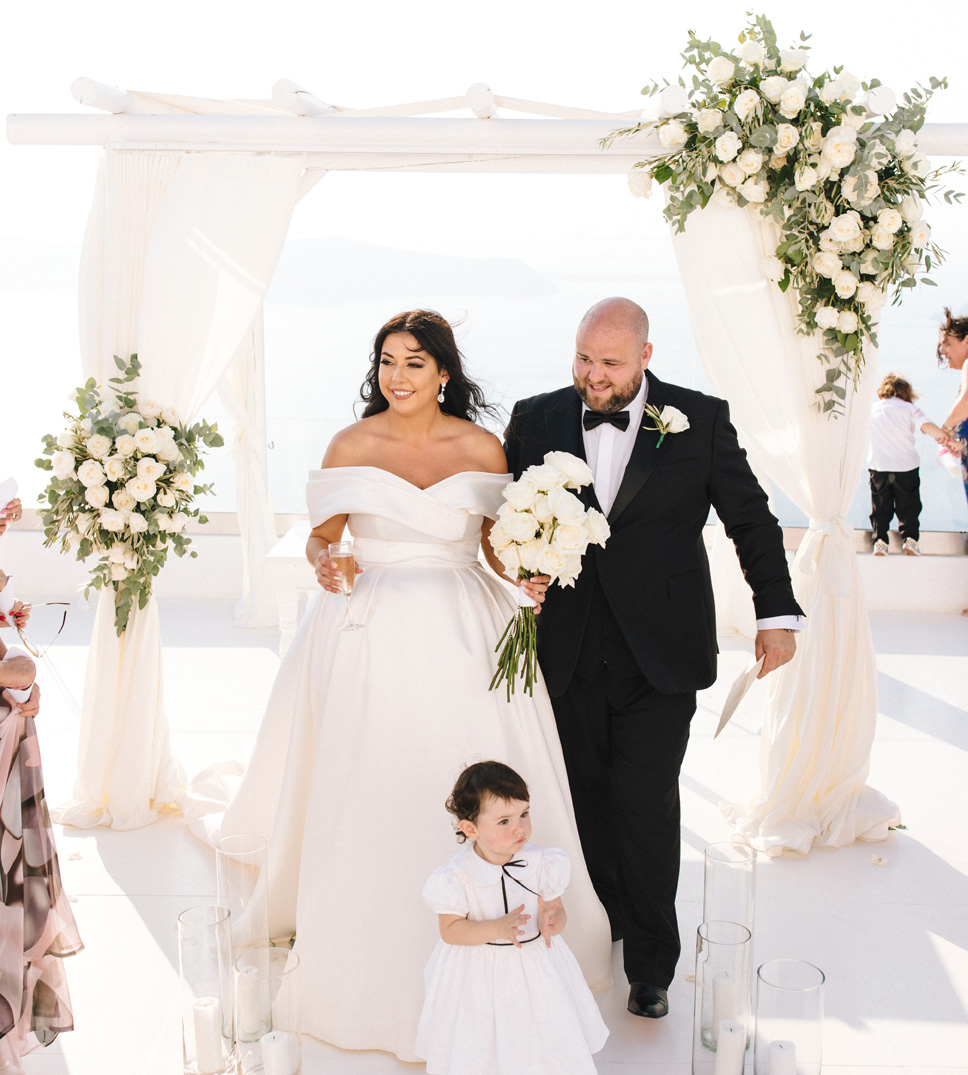 My vision was relaxed elegance, tuxedo's, sunglasses, sea views, saxophone, bubbly, sunshine and laughter.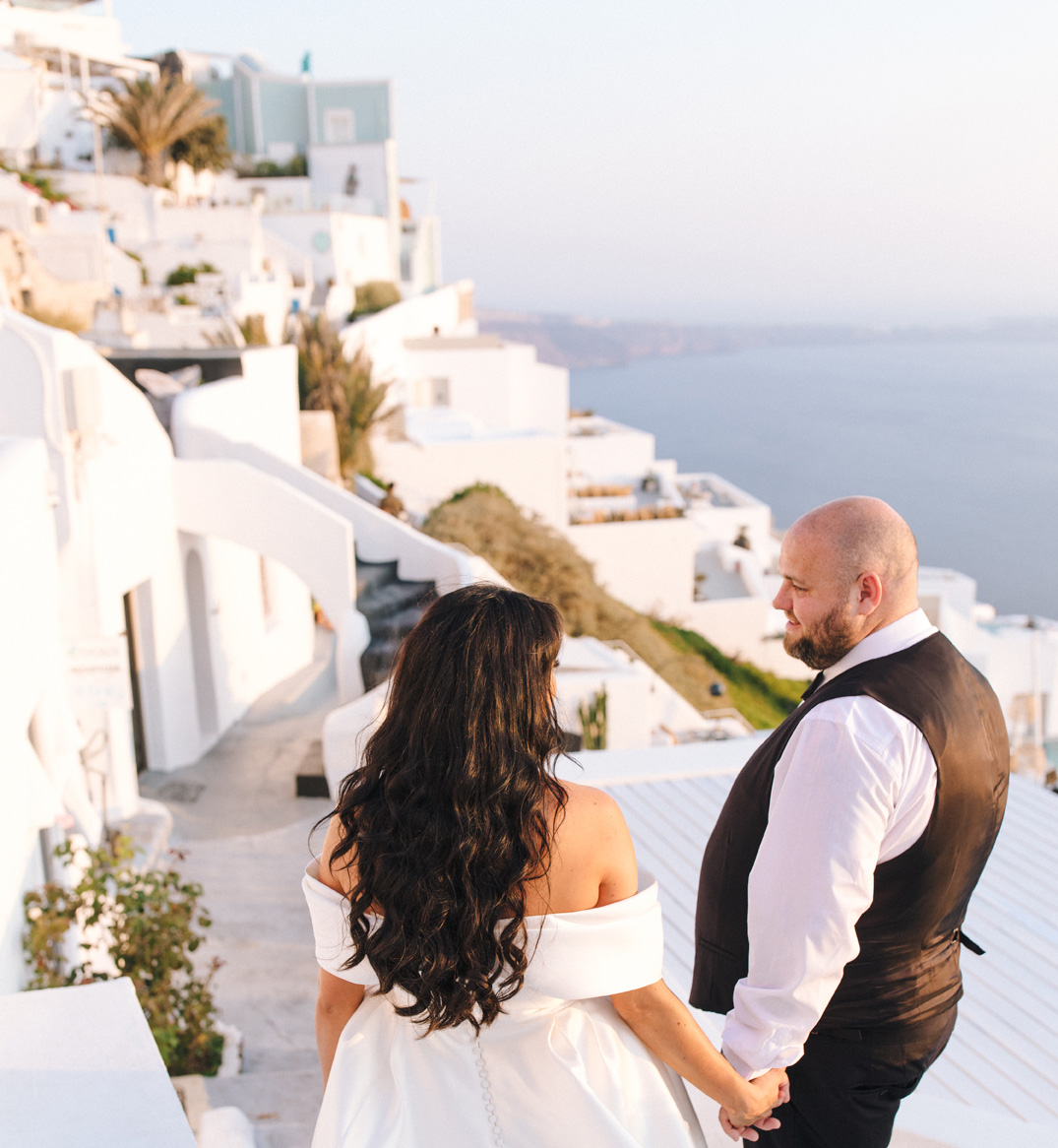 I found little Eglantine on instagram and I fell in love with the little Myla flowergirl dress which is white cotton with a black trim.
I wasn't sure if it would match my own gown but I knew it would look perfect with the tuxedos, so I spoke to Stephanie about it, and she assured me the dress would look great with my own but she would send me some fabric samples to see which I liked best, just in case.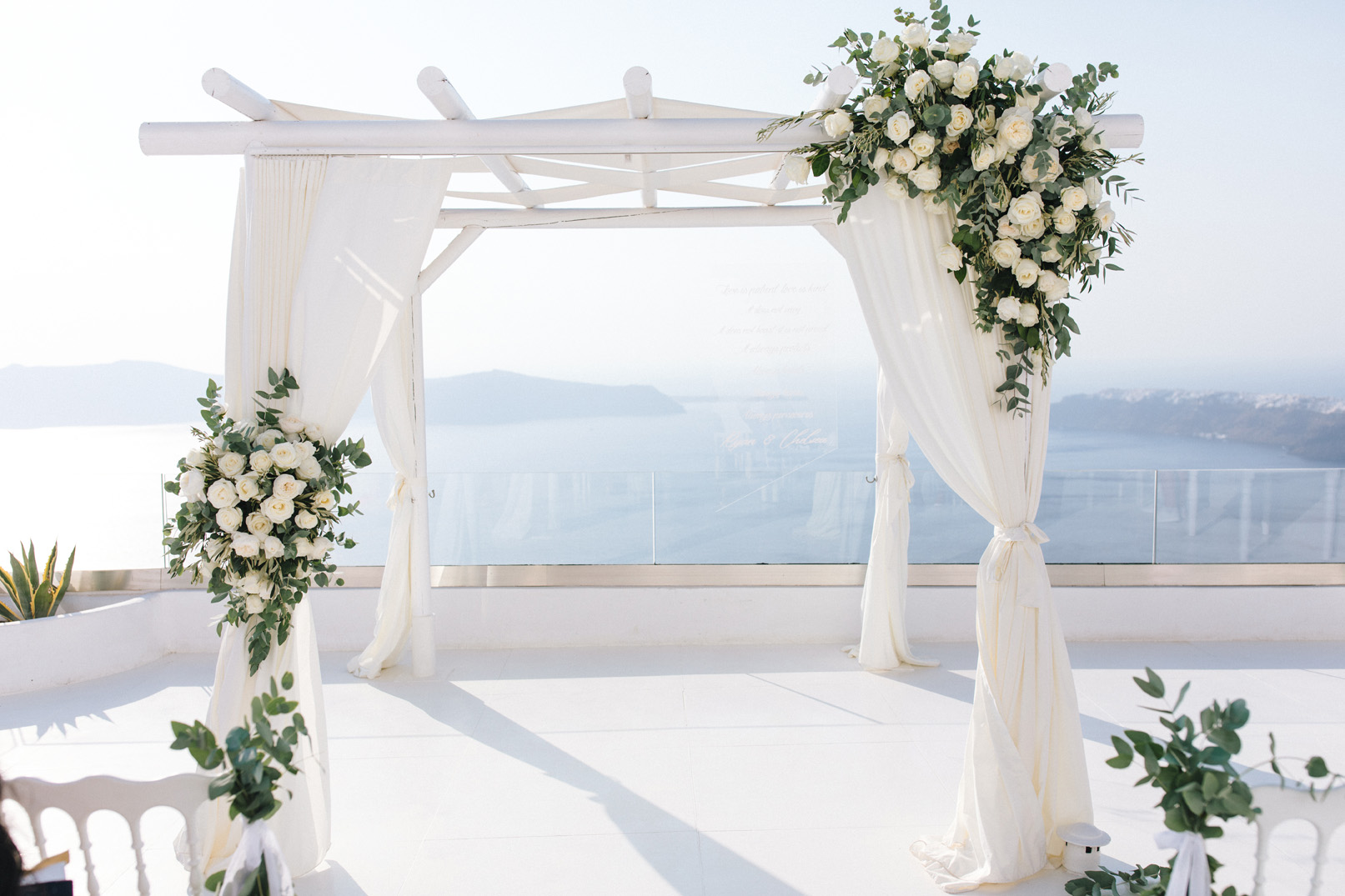 She also advised that for my vision, the Myla dress was the most casual yet beautiful little dress.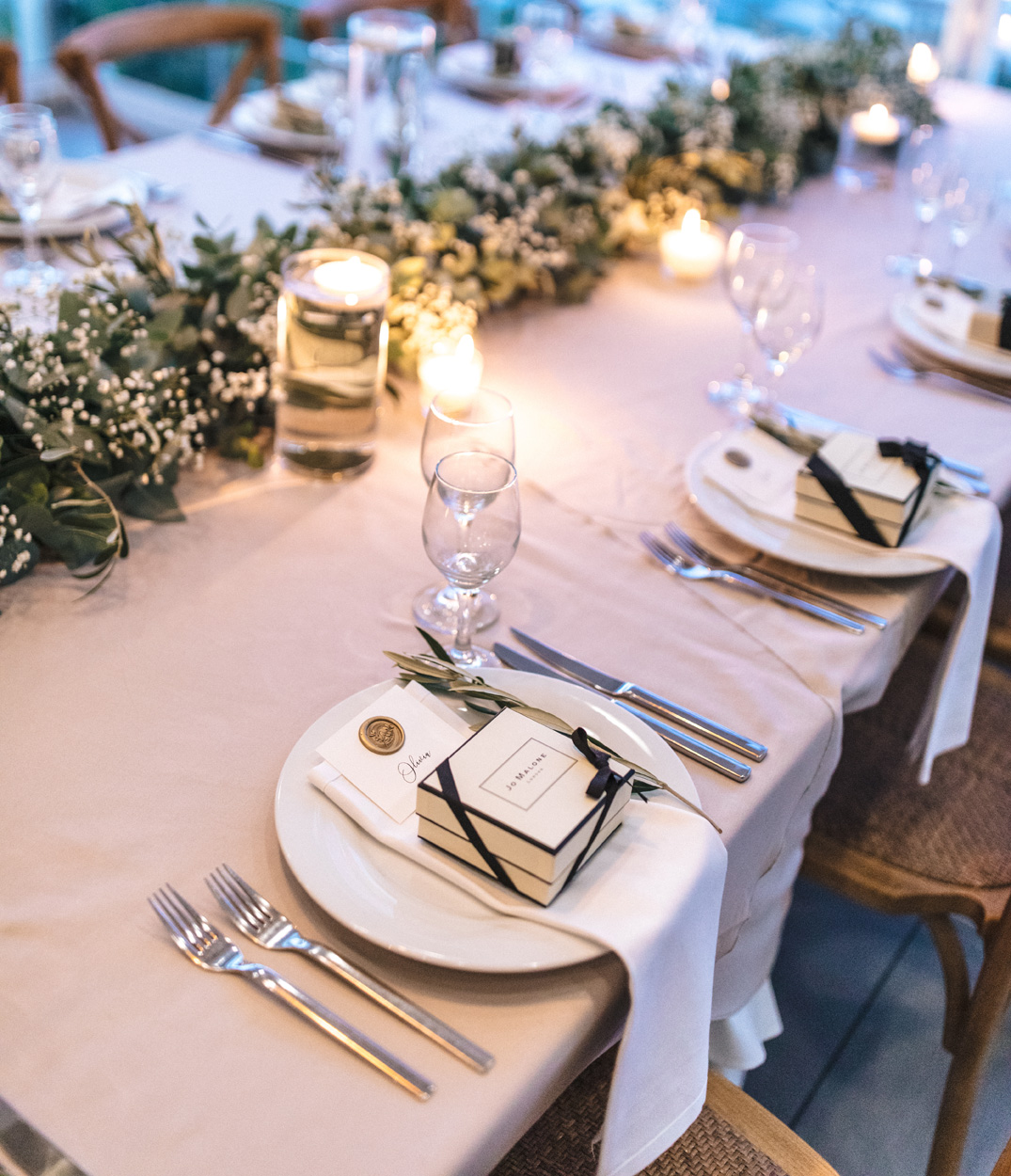 The fabric samples came super fast and my mind was made up quickly when compared. I had also left the flowergirl dress very late to order and I know Little Eglantine advise 12 weeks order time but I only had 8 weeks. Stephanie assured me again it was fine and she would have it ready on time.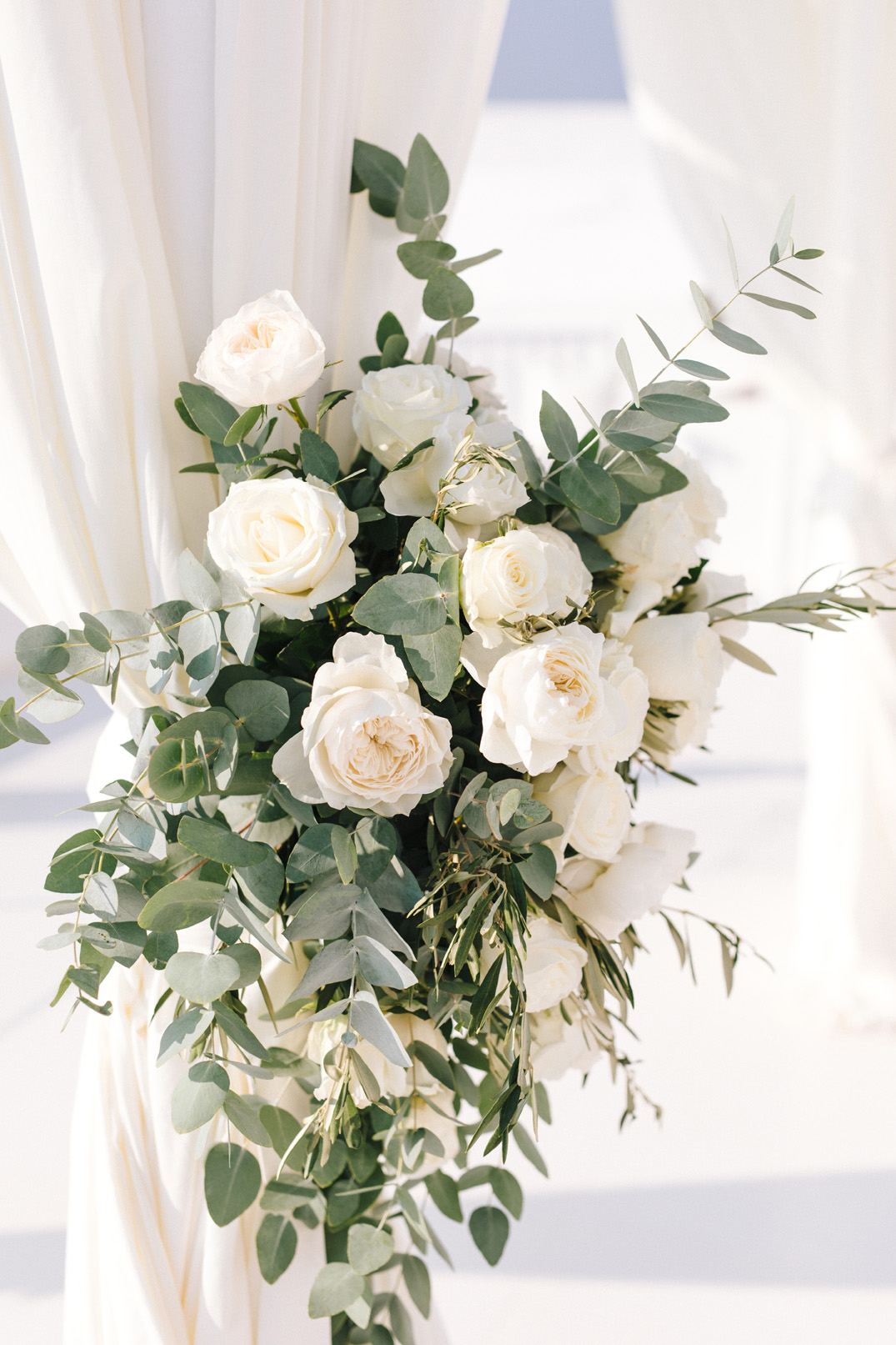 When it arrived, it was more pretty than I ever imagined. It was so beautiful and my worries left about matching it up, Stephanie had been right and it was perfect. The quality of the dress was fabulous. The detail was so precisely done.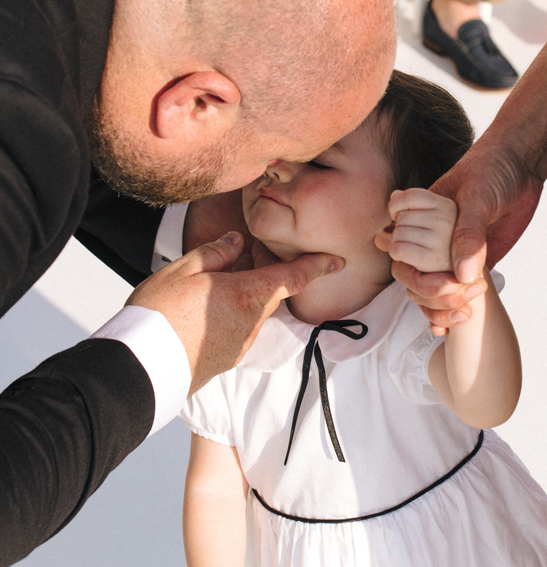 When I arrived in Santorini I left the little dress up to steam it and every little wrinkle from travelling dropped out so easily. I really couldn't recommend Little Eglantine enough. Stephanie is beautiful with the very best customer service and expert knowledge in her field.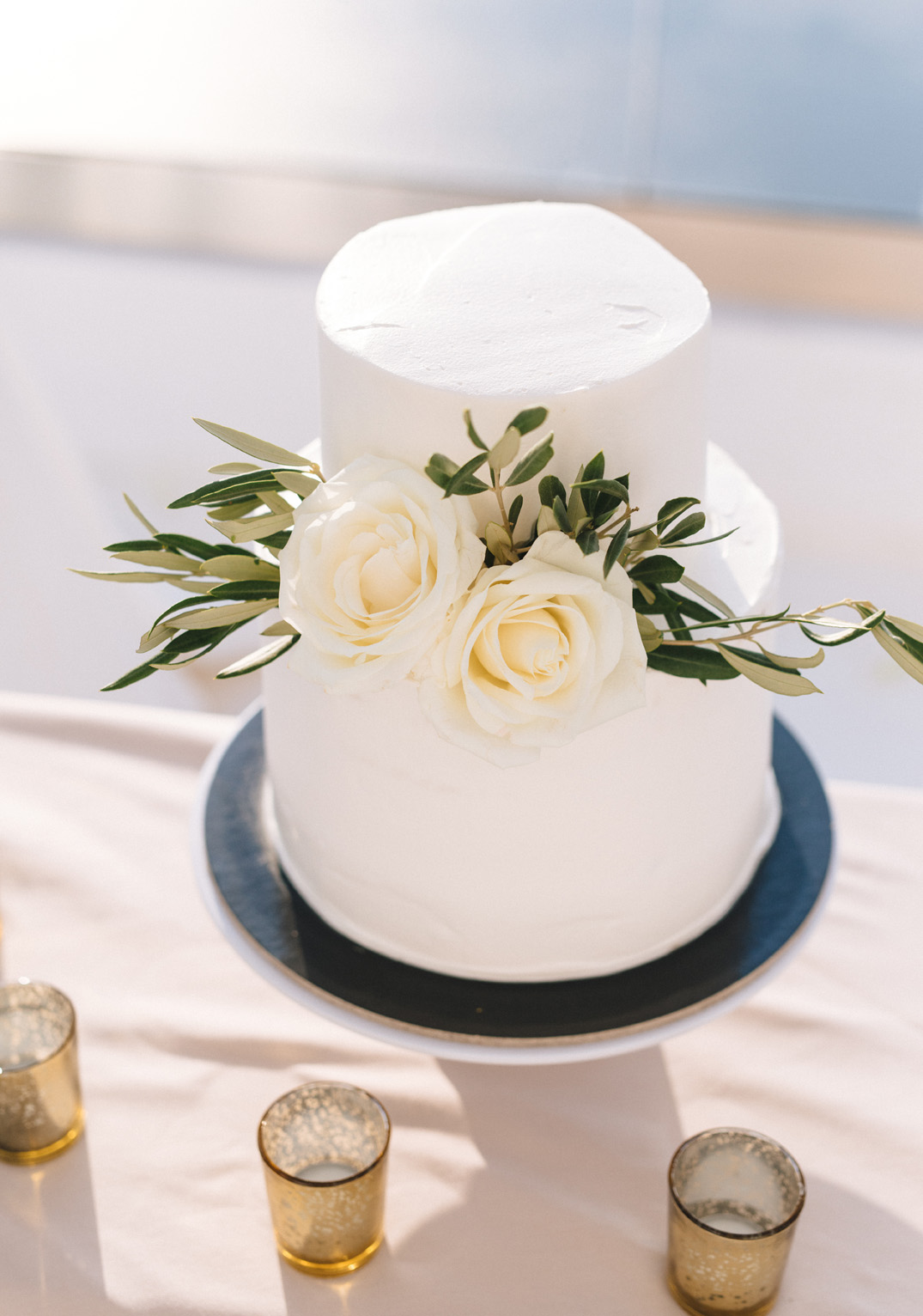 Wedding planning during a pandemic is not for the faint of heart, any 2020 Brides will confirm but with people like Stephanie, it's made so much easier and stressfree and it's also a pleasure to have a friendly voice to speak to. Thank you again, from the bottom of my heart."

Thank you very much for your kind words Chelsea! We wish you all the love and happiness in the world !
Wedding gown: Milla Nova
Flower girl dress: Myla dress from Little Eglantine
Destination Wedding planning: Charlotte May Weddings
Floral design: Wedding Wish Santorini