Winter Flower Girl Dresses and Page Boy Outfits: A Luxury Bride's Guide
Choosing the right outfits for your flower girls and page boys can be a daunting task, especially for a winter wedding. You want them to look adorable and elegant, but also comfortable and warm. Here are some tips and advice to help you make the best decision:
·       Consider the season and the weather. Winter weddings can be chilly, so opt for outfits that are made of warm and cozy fabrics, such as velvet, taffeta, or faux fur. You can also add layers, such as jackets, cardigans or capes to keep them snug. Avoid outfits that are too thin, sheer, or short, as they might make them feel cold and uncomfortable.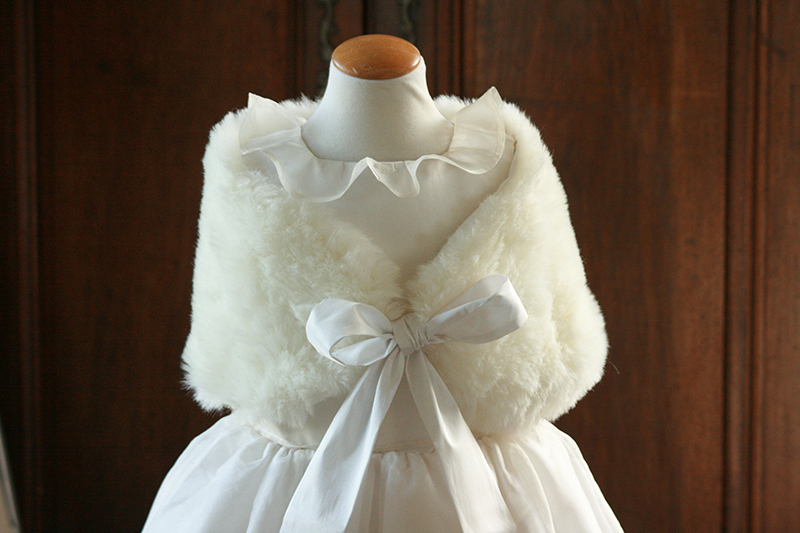 ·         Consider the theme and the colour scheme. Winter weddings can have different themes, such as country chic, royal, or romantic. Choose outfits that match the theme and the colour scheme of your wedding. For example if you have a country chic theme, you can opt for outfits that are simple and natural such as ivory dresses with ¾ length sleeves like our Claire dress. You can pair them with ¾ button shorts and a contrasting cummerbund for the page boys to match the best men's ties for example.
Or if you have a royal theme, you can go for outfits that are regal and elegant, such as gold dresses with burgundy velvet sashes like our Ines dress.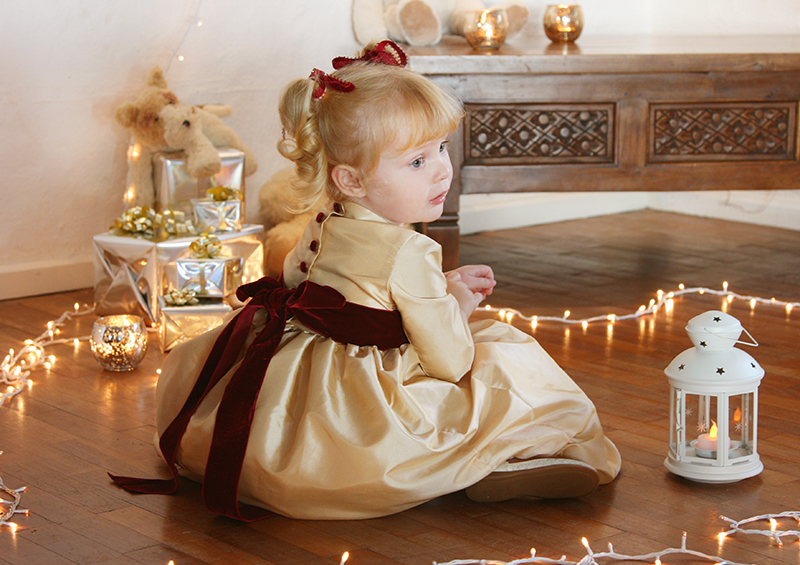 You can pair them with matching page boy outfits with peter pan collar shirts, knickerbockers and waistcoats.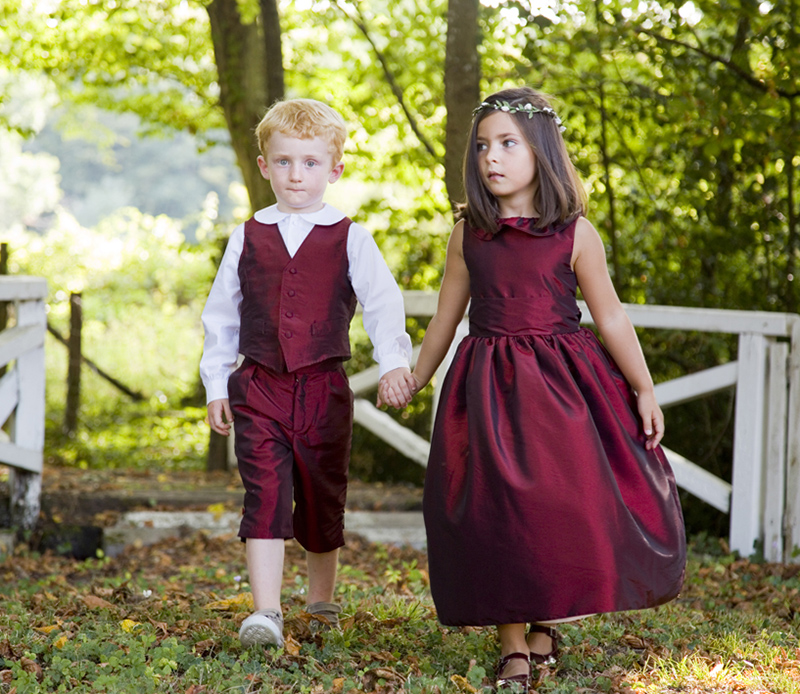 If you have a modern theme, you can go for outfits that are chic and trendy, such as our Myla white dress with black satin ribbon and piping at the waist and matching page boy outfit. White stockings and a beautiful pair of shoes will keep your flower girls warm and stylish. Your children entourage will stay cozy and look fabulous.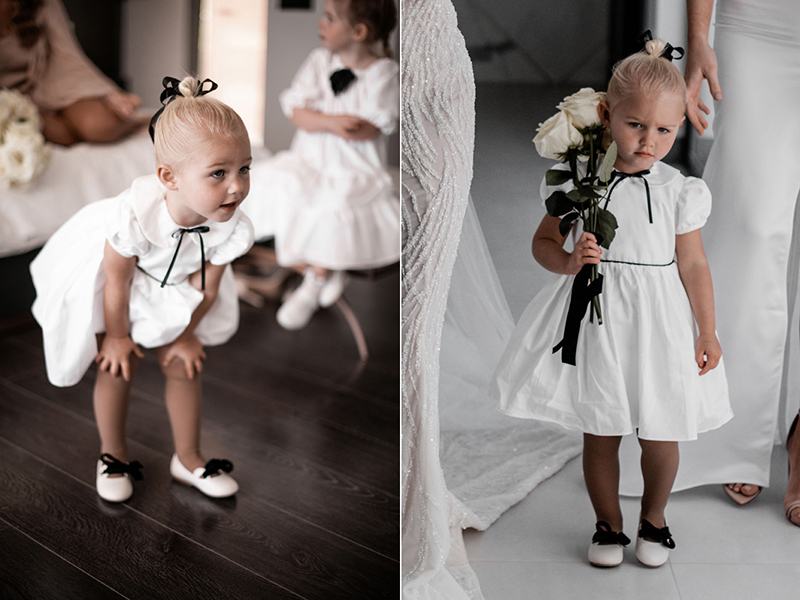 For a romantic winter wedding you might want to opt for white silk organza flower girl dresses with ¾ length sleeves and velvet sash like our Camille dress.
You can pair them with white ¾ button shorts with matching velvet cummerbunds and long sleeve mandarin collar shirts with military jackets.
You can also choose the colour of the outfits, the sashes and the buttons depending on your colour scheme, so that the children outfits colours are a nice reminder of your flowers, your bridesmaid dresses or your tablescape…
·        Consider the venue and the setting. Winter weddings can take place in different venues and settings, such as indoor or outdoor, formal or casual, church or hotel. Choose outfits that suit the venue and the setting of your wedding. A cape can add warmth and elegance to the children's outfits, whether they are girls or boys, if you have an outdoor wedding. You can opt for outfits that are elegant and refined for a formal wedding, and pair them with lovely accessories such as white leather Mary Jane shoes, floral headdresses, capes and matching drawstring bags.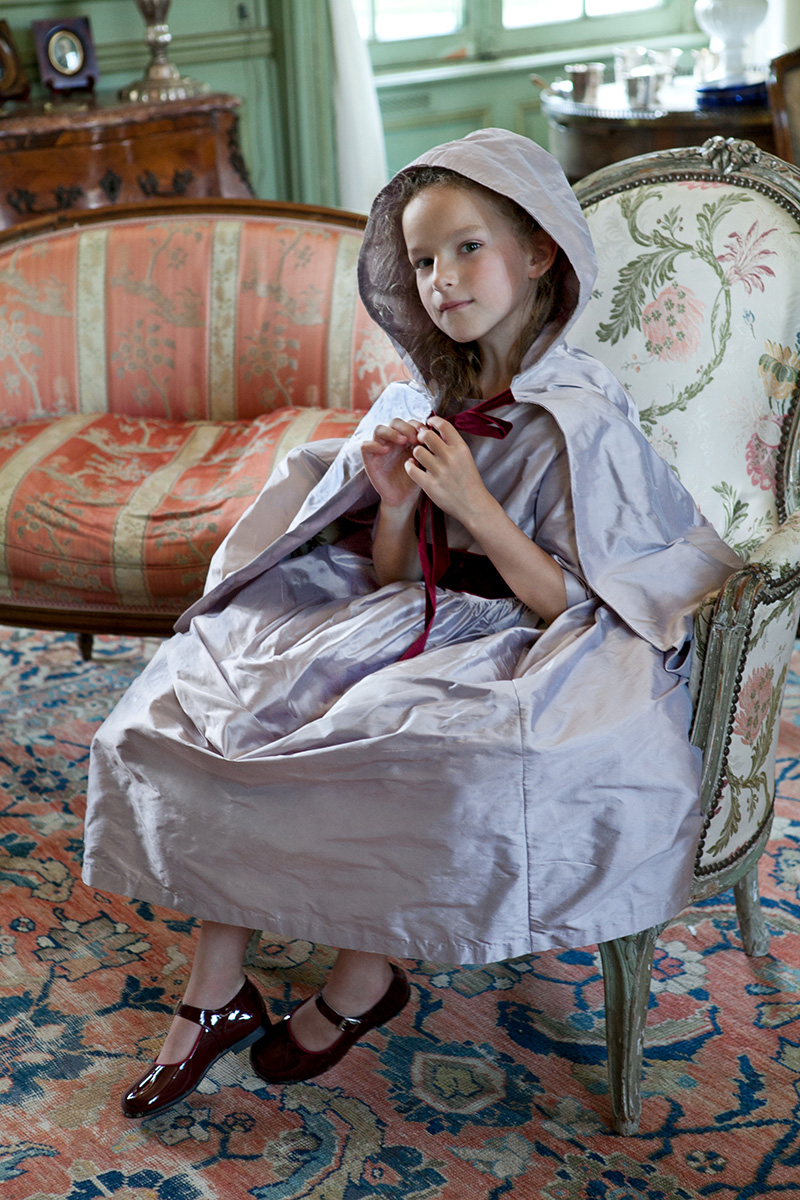 ·        Consider the budget and the quality. Winter weddings can be expensive, so you might want to save some money on your flower girl dresses and page boy outfits. However, don't compromise on the quality and the fit of the outfits. You want them to look beautiful and feel comfortable on your big day. The images of your junior bridal party, graceful and cheerful in their outfits, will stay forever!
·         You should also consider the quality of service that the company offers. Do they listen to your preferences and help you find the best option for your special day? Do they provide you with fabric samples to match your bridesmaid dresses or to choose your floral decorations? Do they guide you on how to select the best size for the children according to their measurements and how much they might grow? Reading the customers review is also a  great way to see how satisfied other brides were with their service and products.
"The designer's input with regard to the dresses was invaluable. Stephanie was very helpful in making sure I got what I wanted.
The garments matched my wishes exactly and were absolutely beautiful.
This was a superb experience from start to finish. The dresses were amazing and my little flower girls looked stunning.
The quality and finish of these dresses is of the highest standard and the design and fabric are just exquisite.
 I cannot recommend this company highly enough." Jessica
·        Now that you have some ideas on how to dress your little ones in style for a winter wedding, it's time to take action. Visit our website, and browse our collection of designer flower girl dresses and page boy outfits. You can also shop online from the comfort of your home. If you need more guidance or advice, you can book a consultation with French designer Stephanie Staub and get personalised recommendations. Don't miss this opportunity and make your winter wedding memorable with Little Eglantine. But remember, as each garment is made to order and demands our full attention, we need 10 to 12 weeks to deliver the flower girl dresses and page boy outfits you wished for…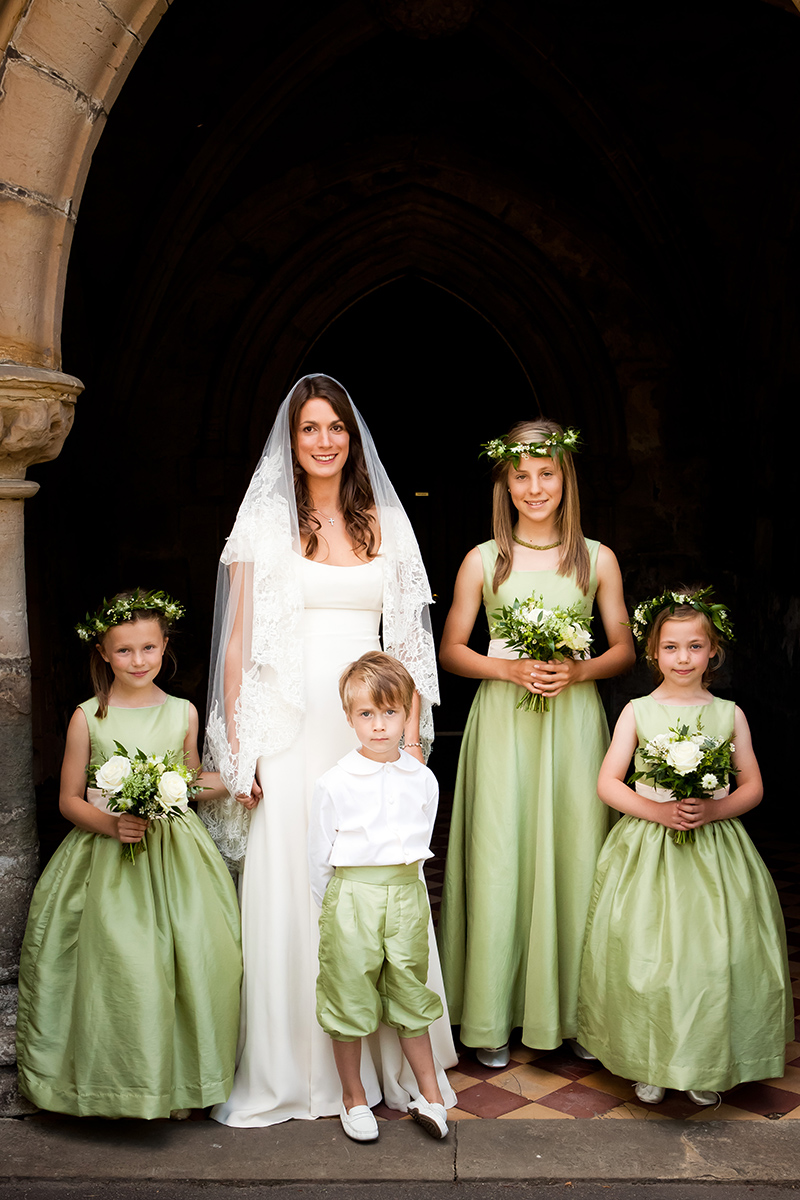 "Stephanie took an enormous amount of trouble to make sure that the measurements of all the very young page boys were correct and managed to take into account the 'growing factor' fantastically.

Their outfits were beautifully made, great attention to details! The outfits were packed beautifully in tissue paper tied with a ribbon and they arrived precisely when she said they would. A great service and I have absolutely no hesitation in recommending Stephanie and her company to anyone. She is the most delightful person to deal with.

I can't emphasize how much we loved your page boy outfits and if you ever want a prospective client to talk to me in case they are not sure about you, please give them my phone number and I would be delighted to tell them all the wonderful things about your service!" Belinda