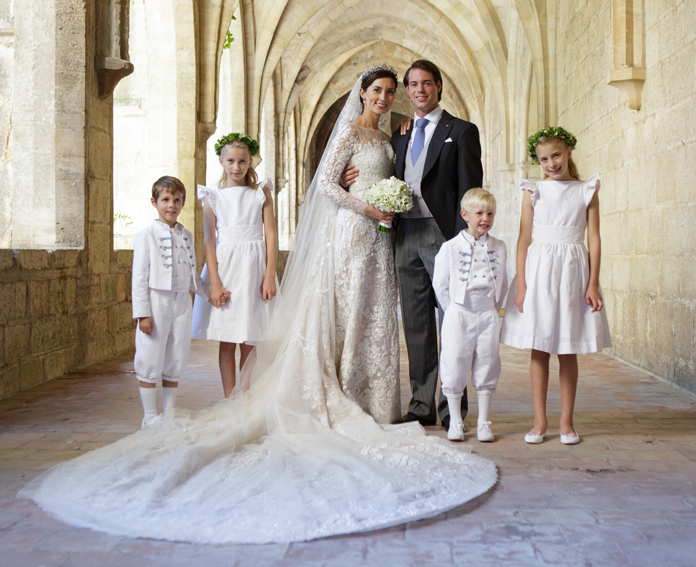 "We were delighted with the outfits for the children!
I would highly recommend Little Eglantine.
Thank you again for your work."
HRH Princess Claire of Luxembourg
Photo Copyright 2013 Cour grand-ducale- Guy Wolff - all rights reserved
*
*
*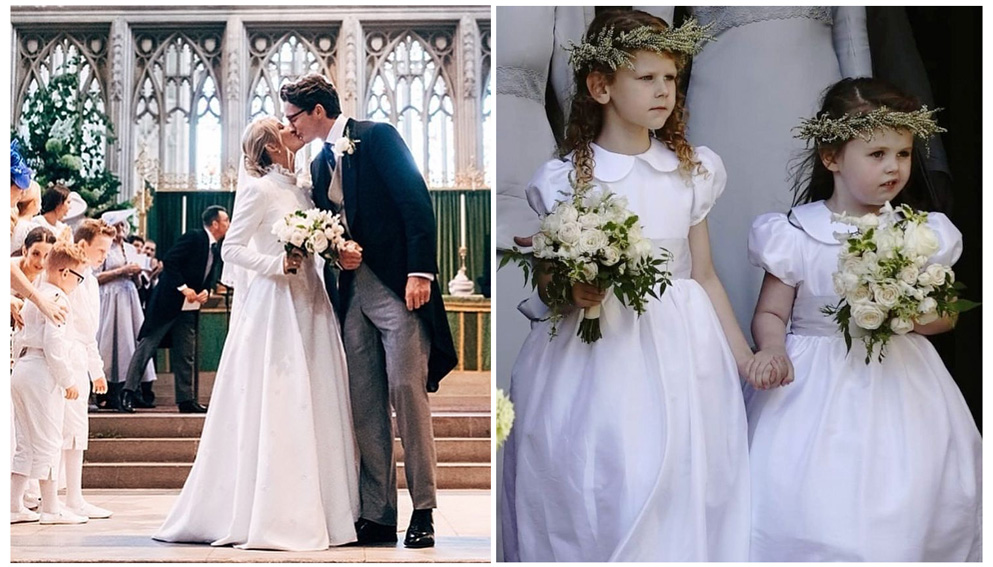 Ellie Goulding asked Little Eglantine to design her flower girl dresses and page boy outfits for her wedding to Caspar Jopling
"Stephanie made everything so easy for us. She never rushed us, always accommodated our requests, and responded quickly.
The garments were exactly what we asked for and the small details included by Stephanie exceeded our expectations.
The outfits were beautiful, and really made the day that much more special. Would recommend to anyone!" Ellie Goulding's assistant

Photo credit ( left): Matt Porteous
*
*
*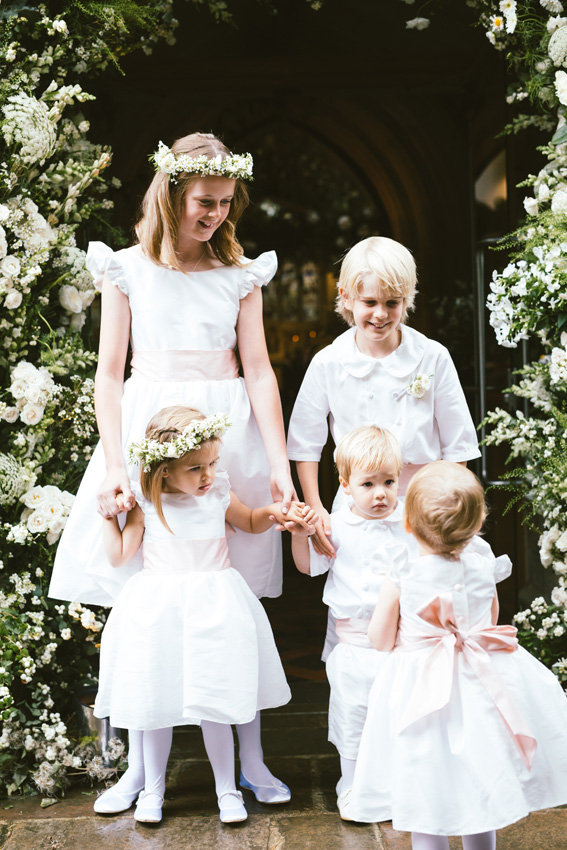 Hi Stephanie, it was such a special day. Thank you for the gorgeous outfits, my page boys and flower girls looked so adorable! I was so pleased with them! xxx
Camilla, Marquess of Blandford
Photo credit: Matt Porteous
*
*
*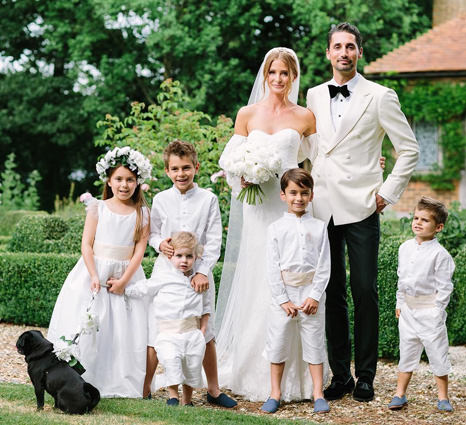 Millie Mackintosh asked Little Eglantine to design the flower girl dress
and page boy outfits for her wedding with Hugo Taylor
Photo credit: Barker Evans Photography
*
*
*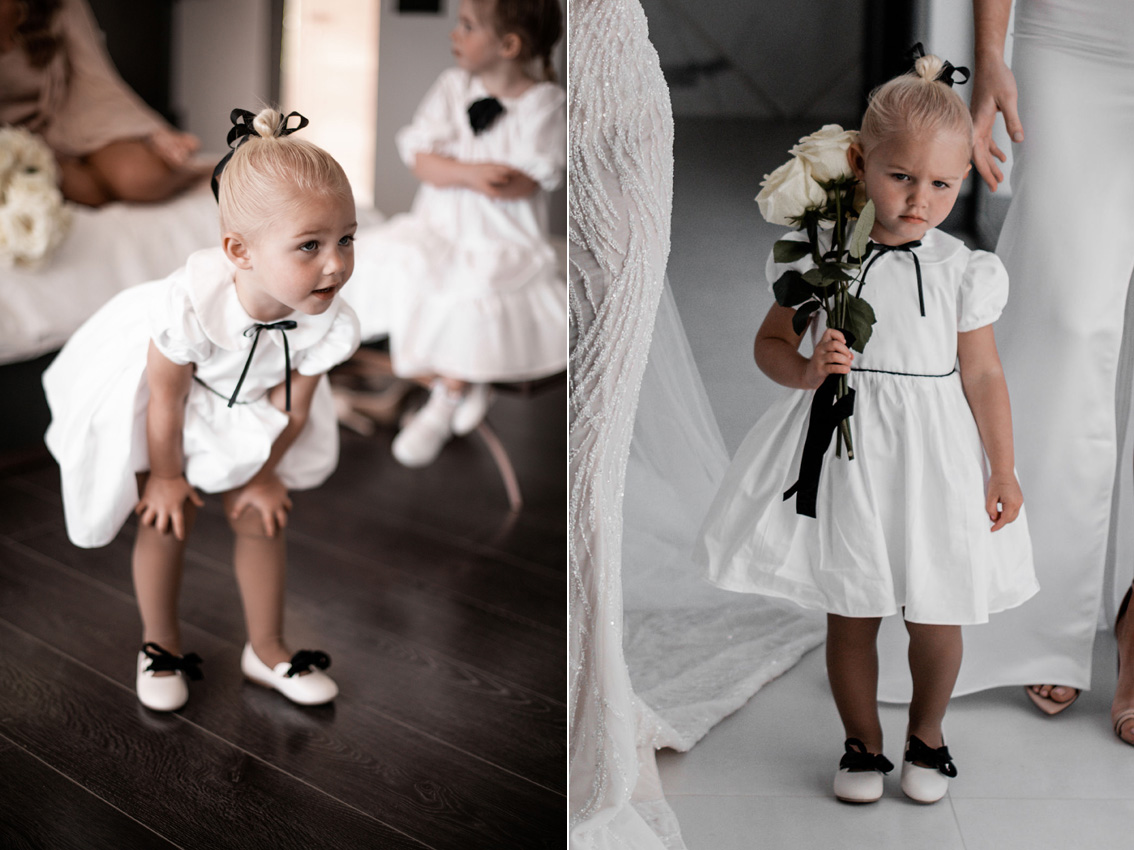 Influencer Megan Lineker asked Little Eglantine to make a bespoke flower girl dress for her daughter at her Ibiza wedding
Photo : Tali Photography
*
*
*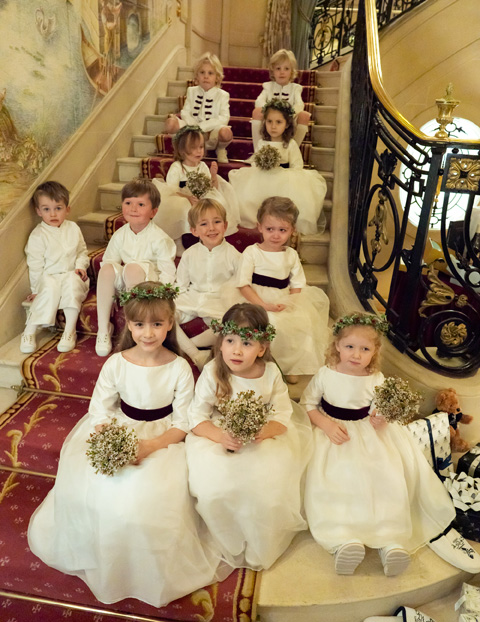 The children looked SO ADORABLE!!! Thank you again for all of your help, they all looked absolutely perfect! I will be sure to recommend you to all of my friends.
Lots of love xx. Tiggy

Photo credit : Marcus Dawes
*
*
*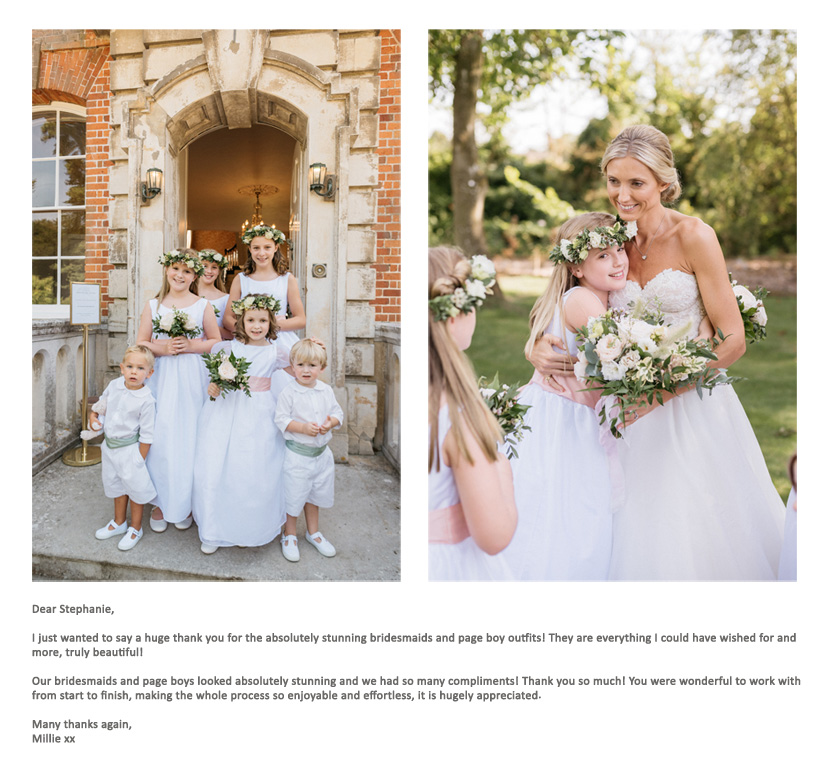 Photo credit: Photography by Bea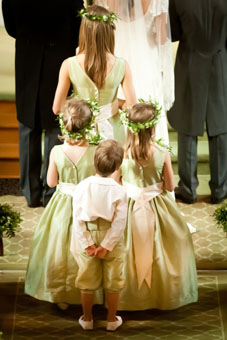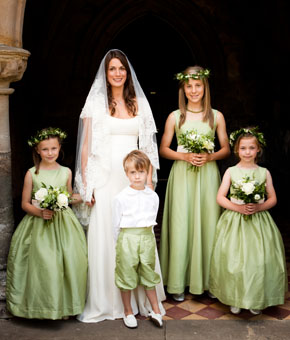 Most aspects of the service were excellent.
Stephanie was charming, the dresses beautiful and the service was very efficient.
The bridesmaids and page looked so lovely in their outfits - many thanks again.
It was a pleasure working with you and I would certainly recommend you to others.
Joanna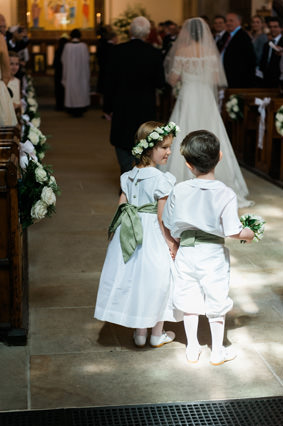 Photo copyright: Kate Nielen Photography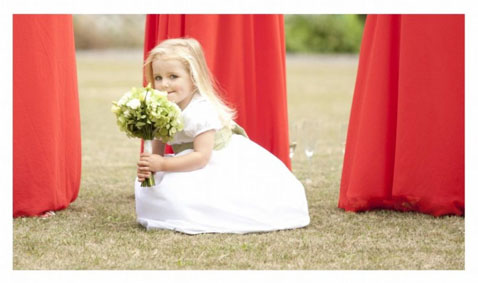 Photography by Christopher Moore ccmoore@clear.net.nz
The outfits are just stunning, thank you so very much. Anna
Sophie looked divine in her dress and thought the entire wedding celebration had been organised just for her! Alexandra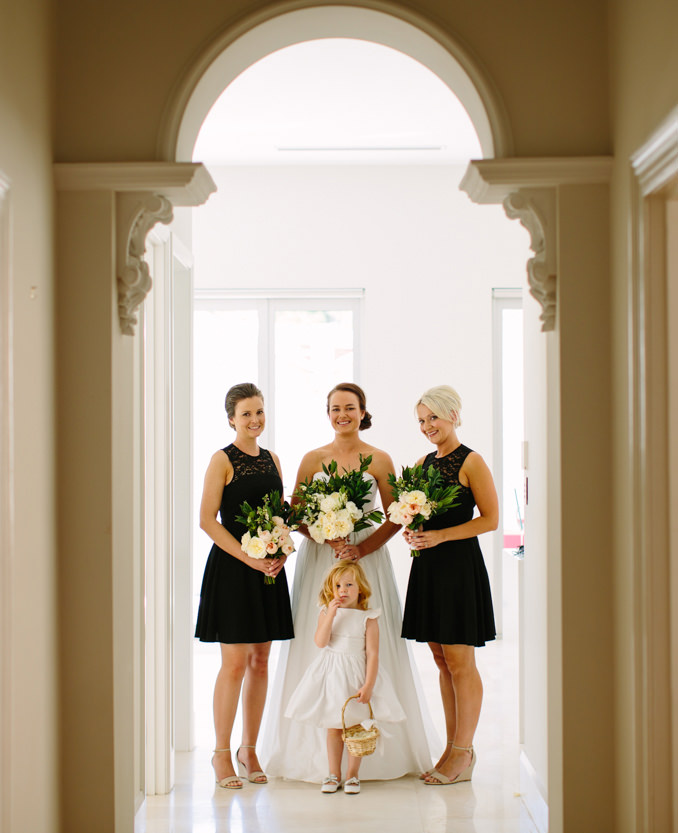 Copyright: Jessica Clarke photography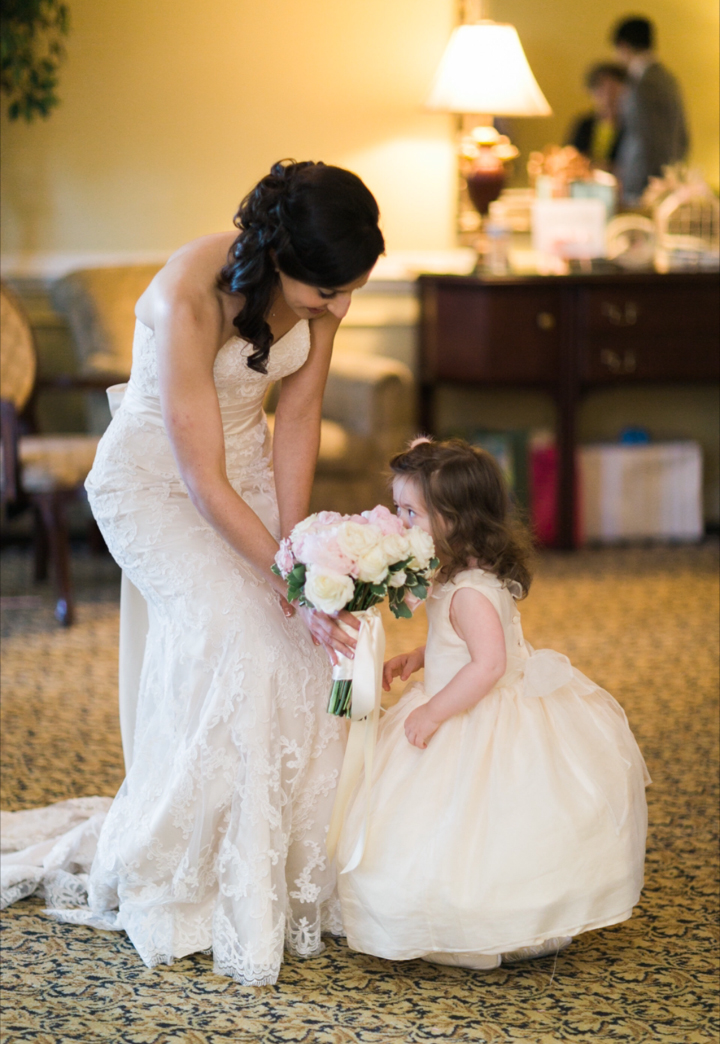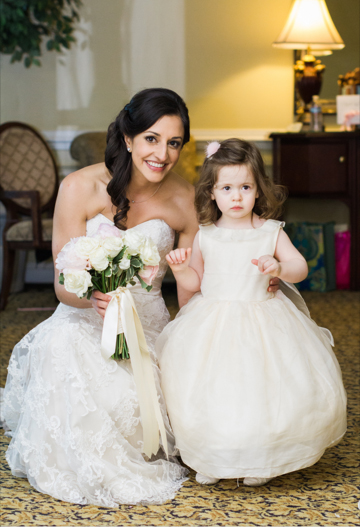 The wedding was . . .so beautiful and my daughter stole the show. On the photo: her with the bride! Ok, so stunning both of them! We will cherish the memoires for ever. Julie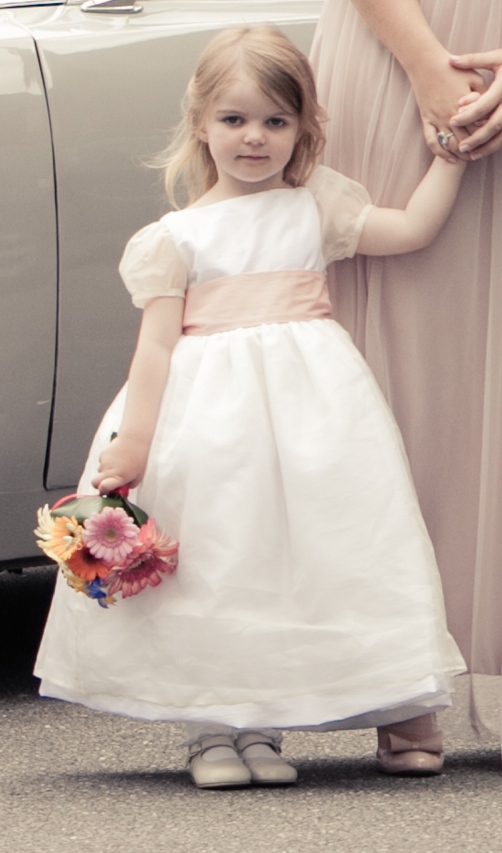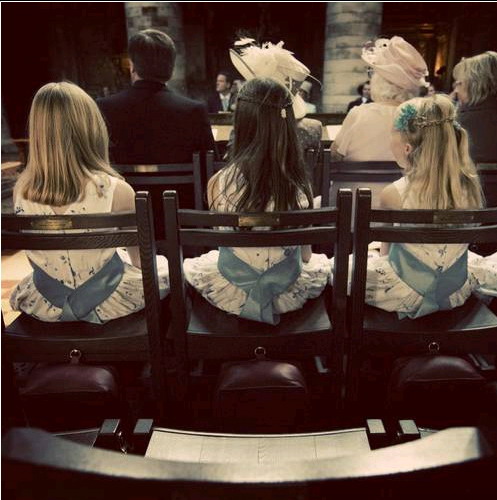 Photo copyright : www.rebeccalouise.com
I approached Stephanie without a clear idea or colour scheme for my wedding and she researched my venue and came up with the perfect idea for the wedding. It was all down to her keen eye for colour which was perfect on the day.
The garments were beautifully crafted, original and bespoke.
Totally unlike anything one would find in a retail establishment. Rachael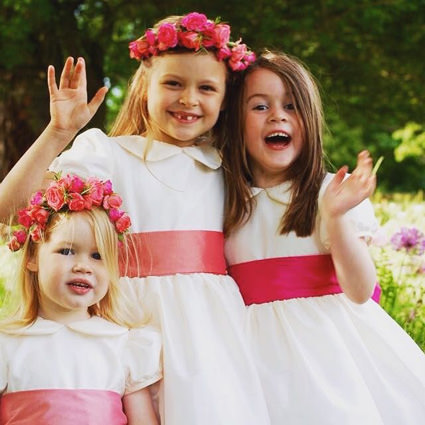 *
*
*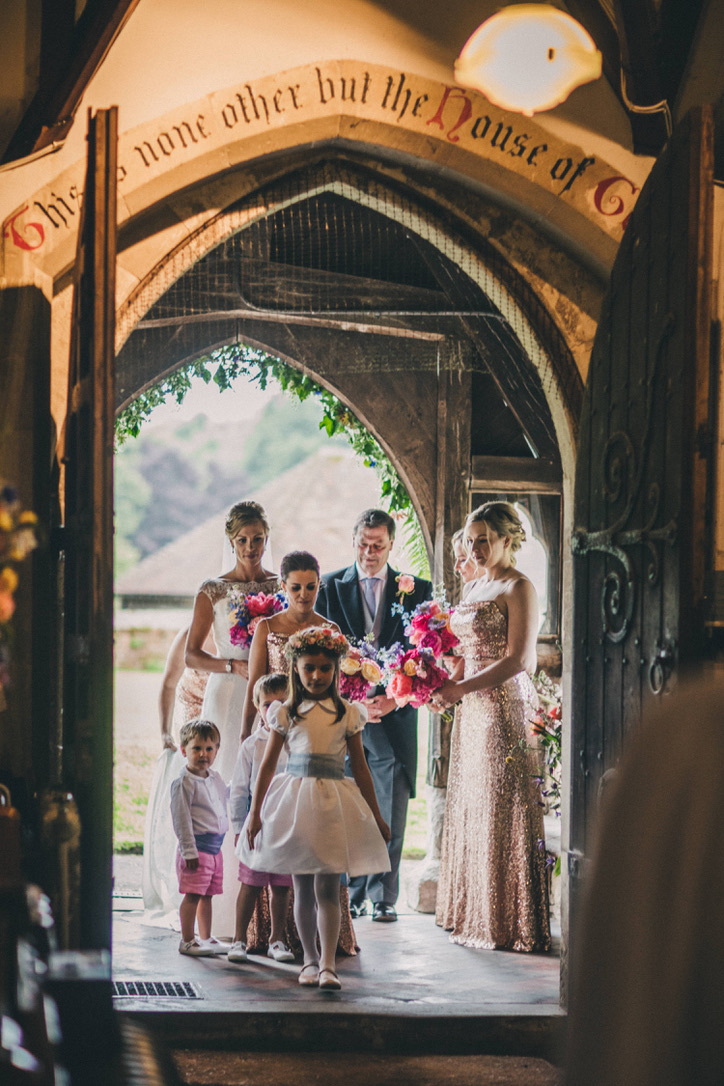 "The service I received from Little Eglantine was excellent. We exchanged a lot of emails and the designer was very responsive and her communication detailed and helpful. It was a very personalised service and it exceeded my expectations." Julia
*
*
*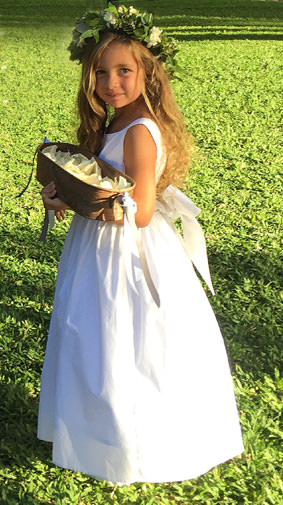 A white cotton flower girl dress for an Hawaiian wedding...
"Dear Stephanie,
"Your BEAUTIFUL dresses have arrived — I can't tell you how excited we were to unpack them! They are simply ravishing. The girls will look adorable in them. A million thanks again for the dresses and also for making the process so easy for me. You have a wonderful talent." Bambi, Australia
*
*
"I just wanted to email you to say thank you for the most beautiful bridesmaid and page boy outfits. They were SO perfect and the children looked wonderful."Georgina
*
*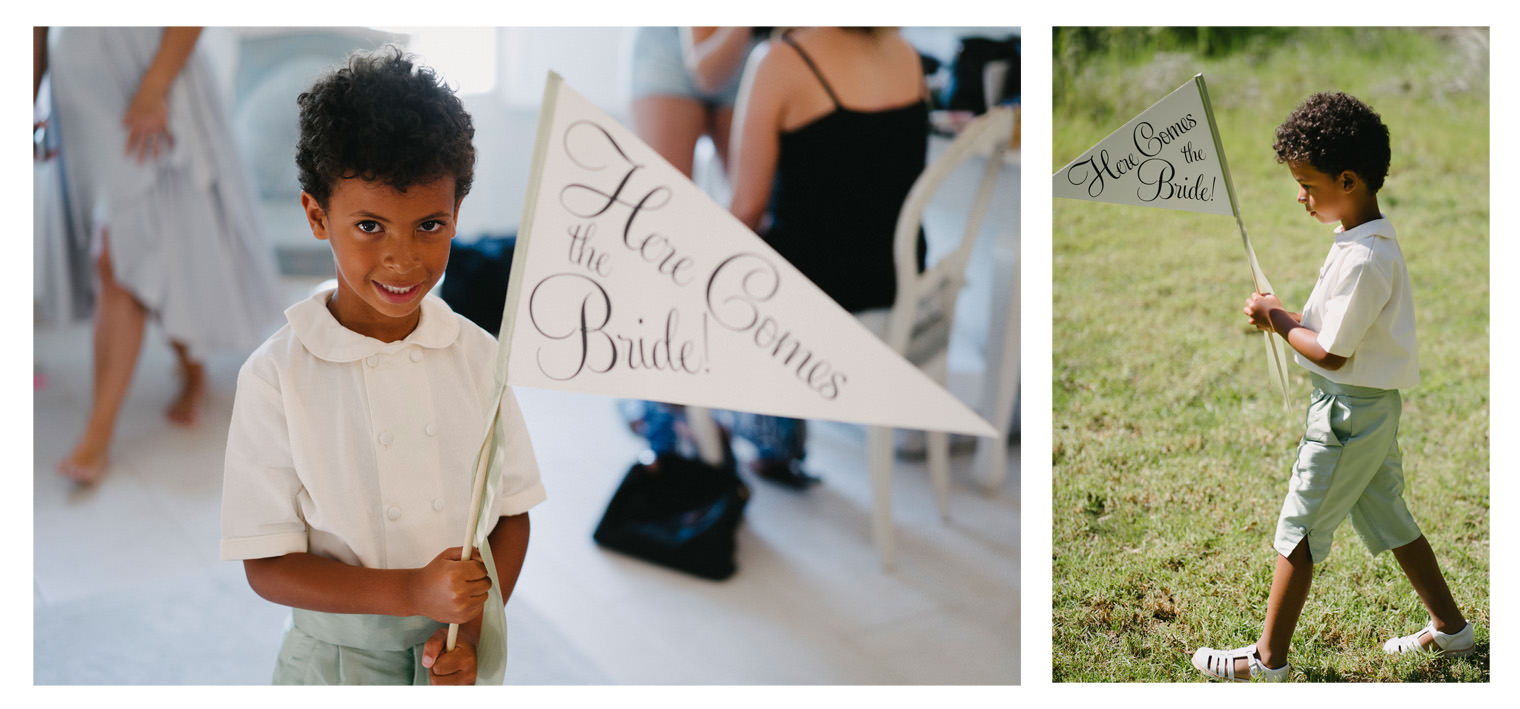 Photo credit: Pedro Bellido Photography
"The wedding was amazing and Jaiden very nearly stole the limelight from the bride!! I had so many comments about how lovely he looked and the outfit!! Again many thanks. I would have no qualms on recommending you to anyone getting married!!" Elizabeth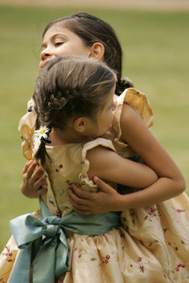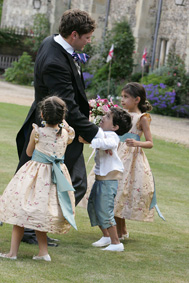 I just wanted to write & thank you so so much for the most beautiful bridesmaid & page boy clothes you made
for my wedding on 12th June. I, alongside everyone else,
was absolutely blown away by them - they were perfect
in every way. I can't thank you enough;
the children were such a big part of our day
& you made them feel & look so incredibly special,
what a wonderful talent you have.
The garments were out of this world! The little details such as the names sown into the the fabric, the quality of the material,
just everything about the outfits was perfect
Massive thanks again for everything, you were just amazing.
I have already been recommending you to new brides for next year!xxxxxxxxxxxxxxx Kate
Photo copyright : Aabsolute

Photo Credit : Town Country Studios - Photographer: Shanon McMillen
It was a magical Santa Barbara California 4 day wedding event. Your beautiful creation was the talk of everyone and Sofia truly felt like a Royal Princess.
Thank you so much! Kathleen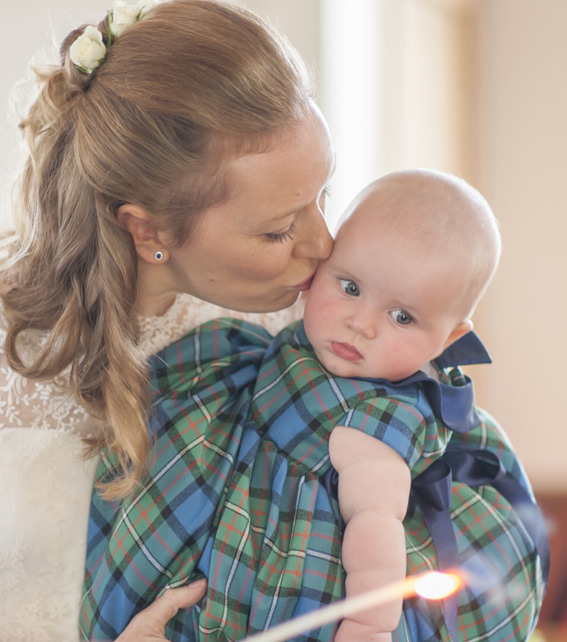 "We loved the dress you made for Lily and it fit beautifully. Thank you." Anna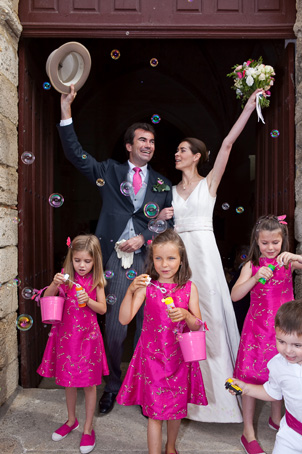 It was really great to be able to speak to someone who really wanted to make sure they got it right.
It is so hard nowadays to get people to communicate so a real plus doing it over the phone. I felt more secure as a result.
I was a bit concerned that because the girls had not been in for a proper fitting that one of them might not have fit. Due to the numerous questions on measurements (I now understand why it has to be so many), they both fitted the girls really well.


At first I was concerned at the price of the dresses, however I really believe that the service offered and the end product fully justifies the price. I personally feel that service is so important and not having to chase anyone up or being unhappy with the end result really made a difference to the run up to the wedding day. Sophie
Communion dresses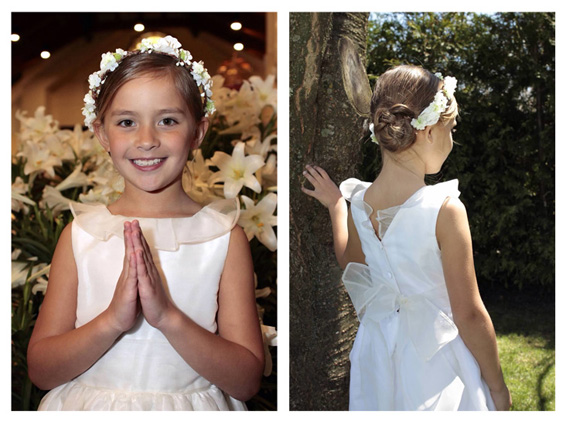 Stephanie, the holy communion was on Saturday. I want to thank you again for the wonderful dress. It was absolutely perfect.
We wanted a very simple but beautiful dress for our daughter and your ideas were central to achieving that.
The dress was everything we wanted and more. Beautiful, simple and understated.
The fabric was perfect and the little peter pan collar was exactly as we had hoped.
Thank you very much.
Gerard
Christening gowns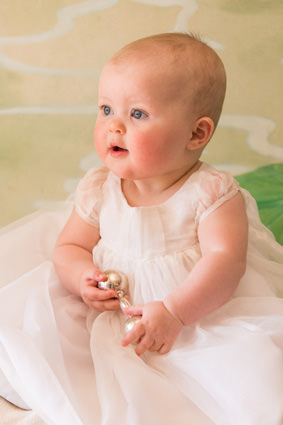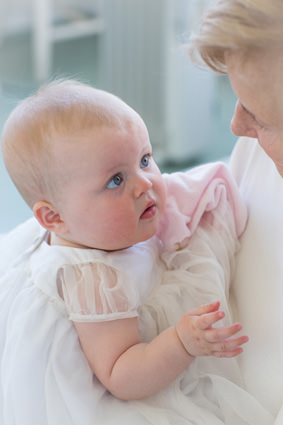 Photo copyright : Stone Barn Photography/ Missy Janes
"The dress is absolutely exquisite. Thank you!" Virginia
Enregistrer
Enregistrer
Enregistrer
Enregistrer
Enregistrer
Enregistrer
Enregistrer
Enregistrer
Enregistrer