"We were delighted with the outfits for the children! I would highly recommend Little Eglantine. Thank you again for your work."
Hi Stephanie, it was such a special day. Thank you for the gorgeous outfits, my page boys and flower girls looked so adorable! I was so pleased with them! xxx

The children looked SO ADORABLE!!! Thank you again for all of your help, they all looked absolutely perfect! I will be sure to recommend you to all of my friends. Lots of love xx.
Find the latest news on Little Eglantine Blog
#Our Latest News
All the wedding fashion inspiration and advices you need for your flower girls and page boys
News and wedding inspiration
date_rangeMar 22, 2023
News and wedding inspiration
date_rangeFeb 03, 2023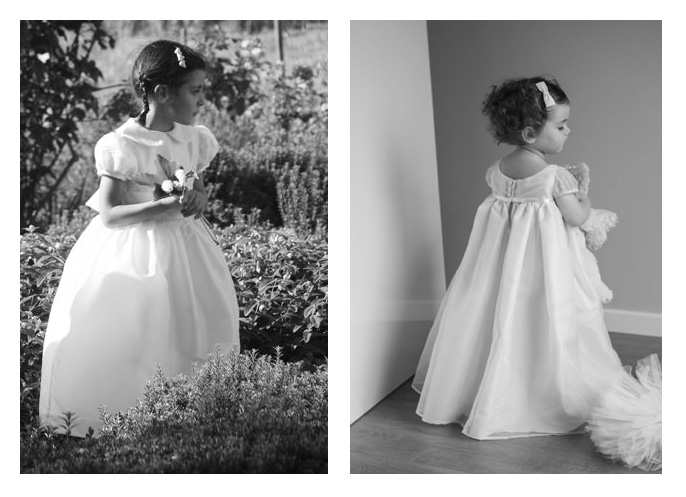 French Maison de Couture Little Eglantine offers high end flower girl dresses, elegant page boy outfits, party dresses, girls bridesmaid dresses, communion and christening dresses as well as baby girl dresses and baby and toddler boy outfits. More recently we have also added a line of elegant classic shoes for toddlers and children that compliment perfectly our special occasion outfits.
Our award-winning designs are cherished by celebrities and society women, such as HRH Princess Claire of Luxembourg, who trusted us for the creation of her junior bridal party outfits.
You will love the exquisite finish of each piece, from highest quality fabrics to thoughtful details.
Far from the industrialized mass production, our confidential label is all about Pure and Classic French elegance.
Our relentless pursuit of perfection spans in each detail, as well as the exclusive service we offer.
With her attention to detail and passion, French designer Stephanie Staub will help you choose and develop designs that look perfect on children, whether you are looking for bespoke designer flower girl dresses UK or luxury page boy outfits UK.
Receive the designer's full attention and experience Pure, Classic French Elegance.
Focused on refinement and attention to details, the designer creates unique garments for girls and children, working with the finest taffetas, silk organzas and ribbons to skillfully match colours and shapes for everyone's delight.

In accordance with the best craftsmanship traditions, each garment is beautifully handmade with love in our Atelier by a team of professionals dedicated to perfection.
"Stephanie's input with regard to the girls dresses was invaluable. She was very helpful in making sure I got what I wanted. The garments were absolutely beautiful. This was a superb experience from start to finish. The dresses were amazing and my little flower girls looked stunning. The quality and finish of these dresses is of the highest standard and the design and fabric are just exquisite.  I cannot recommend this company highly enough. » Jessica
Come into the world of Little Eglantine, and your junior bridesmaids and little pages will receive the personal, warm and sophisticated touch of French "Haute Couture" which sets our collection apart.
So whether you live in the UK, in London, in Ireland, in Dublin or Belfast, in Australia, in the USA or anywhere else around the world, treat yourself with a touch of Little Eglantine through our luxury flower girl dresses.
So browse our elegant collections of junior bridesmaid dresses, girls christening dresses, girls hair accessories like bridesmaid rose floral headdresses, girls hairbows, leather shoes, to perfect the look of your junior bridal party.