Celebrating Princess Claire & Prince Felix of Luxembourg 10th wedding anniversary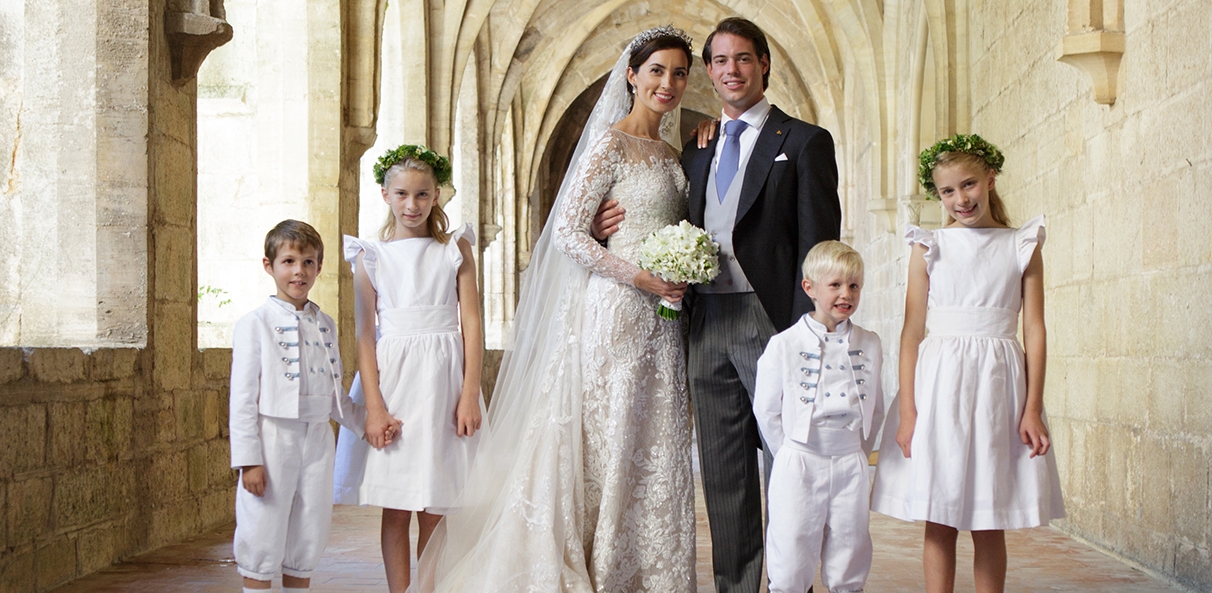 10 years ago, all Europe admired the wedding of Prince Felix of Luxembourg with Princess Claire. Today we celebrate the couple's 10th wedding anniversary.
Photo credit: Court grand ducale - Eric Chenal

Designer Stephanie Staub from Little Eglantine recalls this special moment: Claire Lademacher approached her with a clear vision for her wedding and together they created bespoke outfits for the four children.
Princes Noah and Gabriel, the sons of Prince Louis and Princess Tessy of Luxembourg, wore military jackets over double-breasted shirts with officer collars.They also wore knickerbockers with cummerbunds. Princess Claire chose a beautiful white linen / cotton fabric, which was paired with pale blue taffeta, which was paired with pipings, brandeburgs and covered buttons. The jackets were adorned with silver-colored half-ball buttons traditionally used on military uniforms.
Photo credit Dominique Charriau-Wirelmage

Bridesmaids Flora and Katarina Frankopan, the daughters of Don Peter Frankopan and Jessica Frankopan, (née Sainsbury), wore charming dresses made from the same white linen / cotton fabric. The dresses featured delightful boat necklines with delicate pale blue taffeta pipings. They also had elegant ruffle sleeves. The buttons on their dresses were covered with the same pale blue taffeta, creating a lovely connection to the princes'outfits. Each child had his name embroidered inside their garment.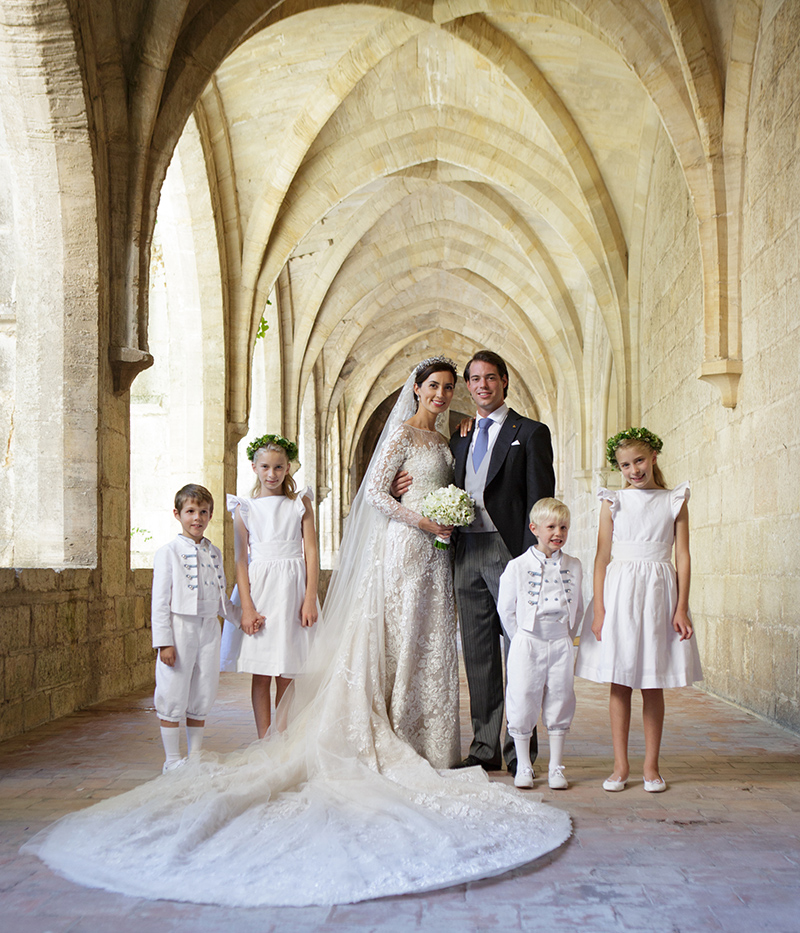 Photo credit: Court grand ducale - Guy Wolff

Stephanie Staub fondly remembers working with Claire Lademacher on the processional costumes for Prince Felix's wedding. She describes Claire as sweet and kind, and she cherishes the memories of their collaboration.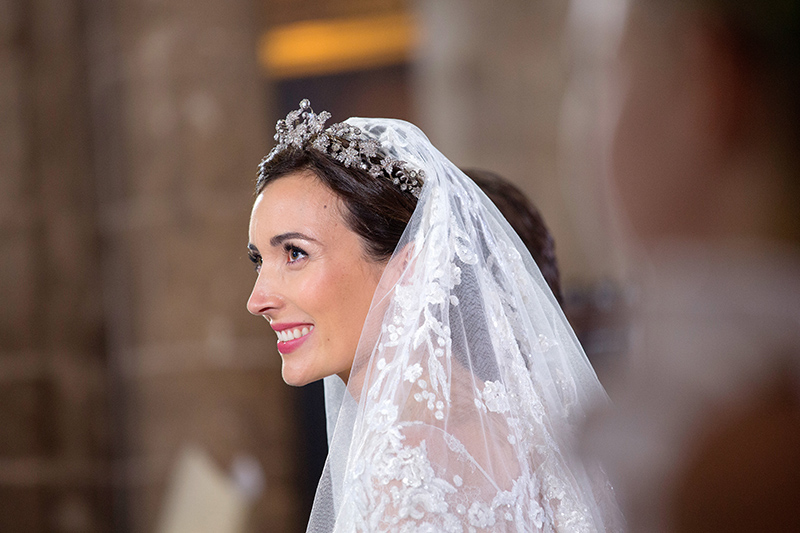 Photo credit: Court grand ducale - Eric Chenal
"We were delighted with the outfits for the children!

I would highly recommend Little Eglantine.

Thank you again for your work."

HRH Princess Claire of Luxembourg