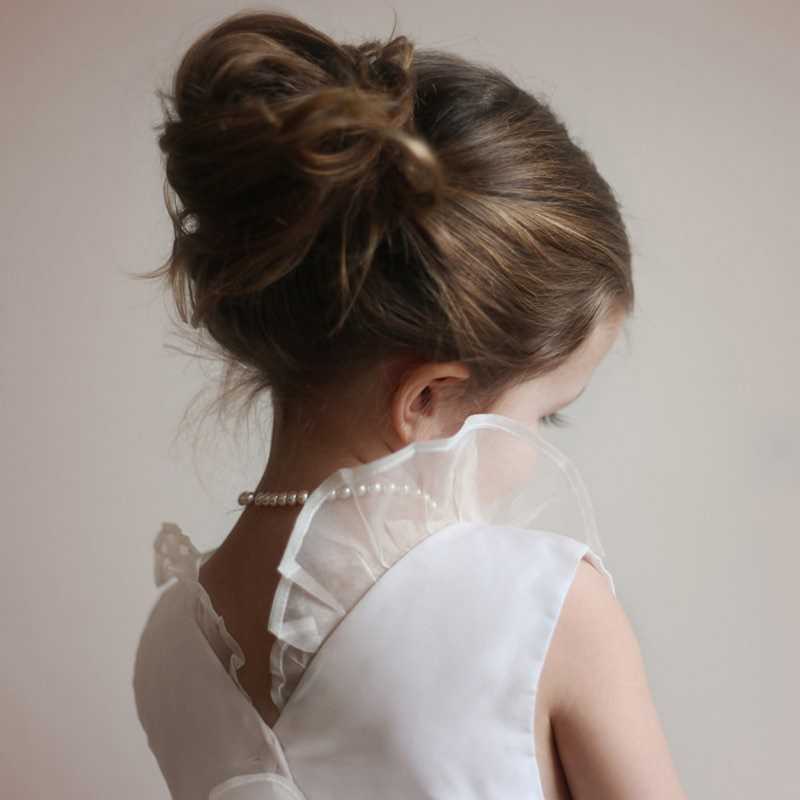 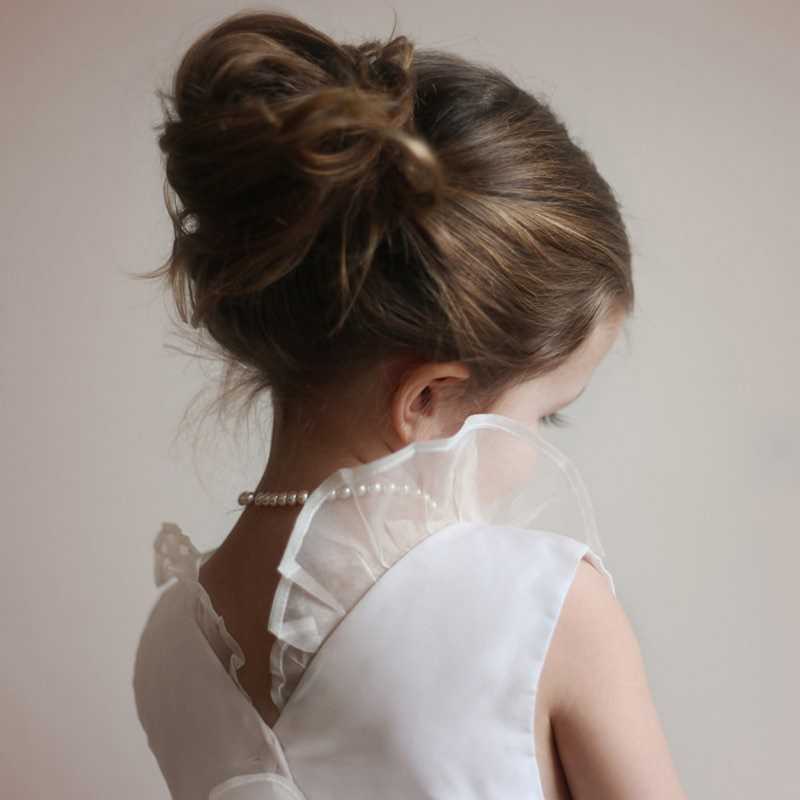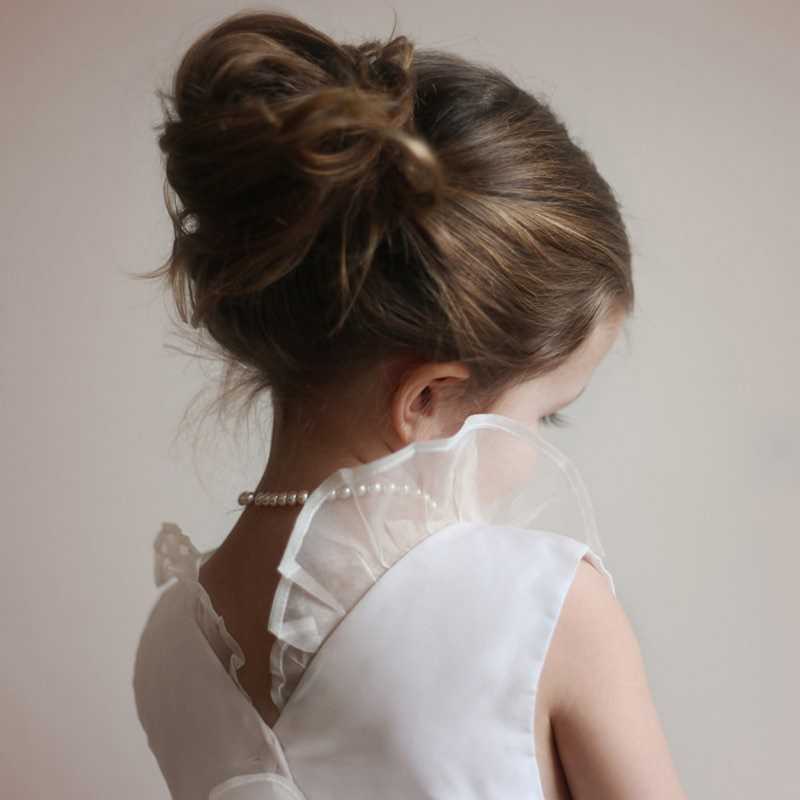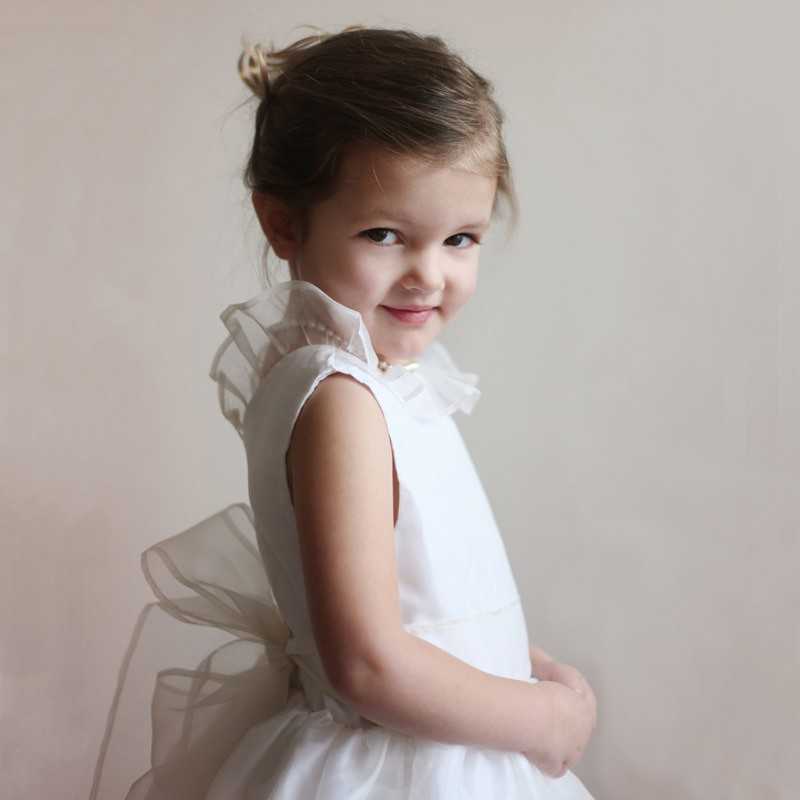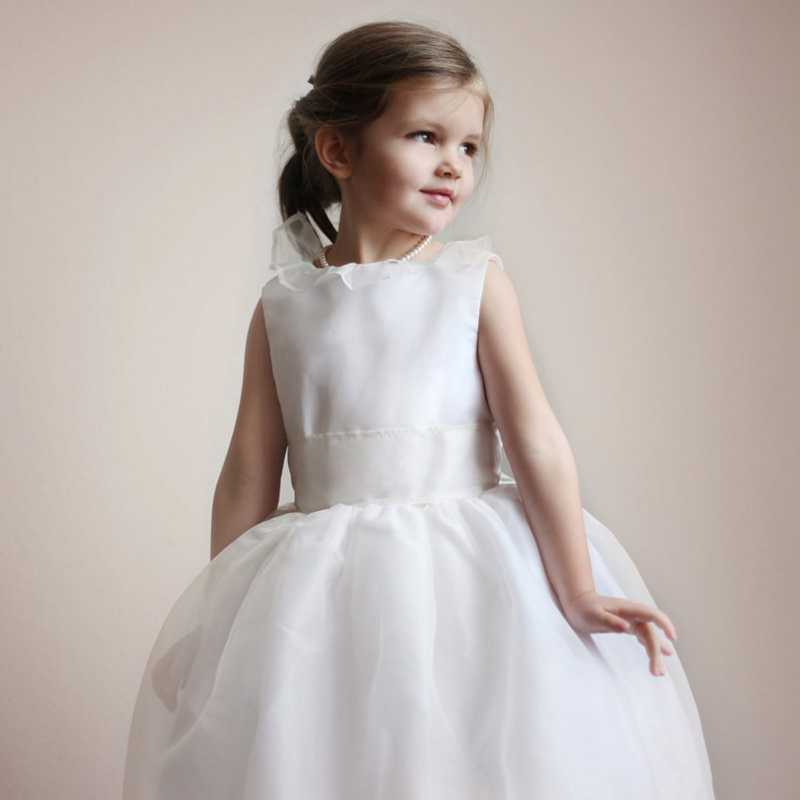 
Chloe - size 3- Off White taffeta & silk organza
in stock: 1 sample dress in size 3
This off white taffeta ballerina length dress has a beautiful off white silk organza overlay & off white white taffeta covered buttons at the back.
V neck and lovely transparent frill collar in off white silk organza.
It is fully lined and comes with a built-in petticoat.

Off white organza sash.
Original price: £258
Important notice: Please kindly note that these dresses are of a different shade than the Chloe sample dress in size 9 and does not match it.

Please allow one week for delivery.
The dress measurements are as follow:
Chloe in size 3:
Chest : 58cm
Waist : 58cm
Skirt length : 48.5cm (from waist to finished hem)